Item No. 374 Letter 1927-10-24
Gertrude Herdle, Memorial Art Gallery, Rochester, N.Y.
To Stewart Culin, Brooklyn Museum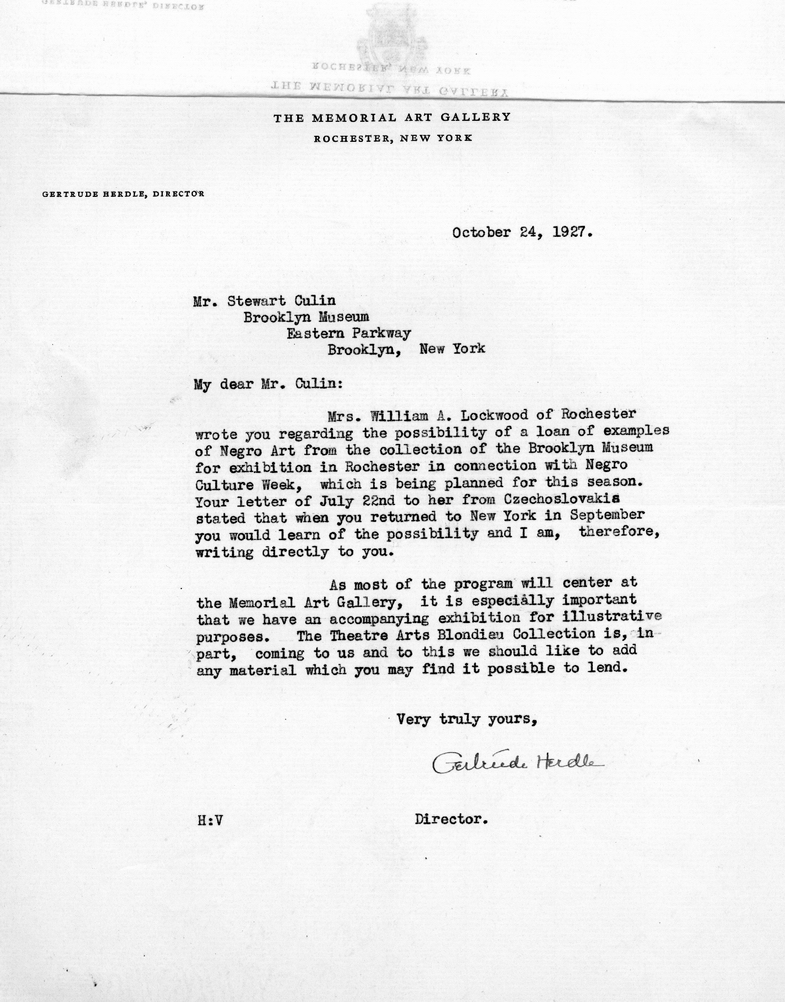 Return
Page 1 of 1

Abstract: Letter reminding Culin of the request by Mary L. (Mrs. William A.) Lockwood for the loan of Negro art objects for exhibition in Rochester in connection with Negro Culture Week. Some of the work on exhibition will be from the Theatre Arts Blondiau Collection.

Source: Archives: Culin Archival Collection
Location: S01_01_04_144

Used with the kind permission of Memorial Art Gallery.