Aïda Ruilova
New York,
USA
Aïda Ruilova was born in Wheeling, West Virginia, and lives and works in New York. She graduated from the School of Visual Arts, NY (M.F.A.) and the University of South Florida, Tampa, FL (B.F.A.). Her work has been featured in Flash Art, Art in America, Artforum among others.


Ruilova is a Hugo Boss Prize finalist (2006), a recipient of the 2002 Art Pace Residency, TX, selected by Francesco Bonami, and a recipient of the 2001 Rema Hort Mann Foundation Grant, NY. Her videos have been exhibited at Salon 94, NY; Greenberg Van Doren Gallery, NY; The Kitchen, NY; Vilma Gold, London; the Berlin Biennale; and P.S. 1 Contemporary Art Center, NY. Projects include Depiction, Perversion, Repulsion, Obsession, Subversion, Witte de With's selection for the 2007 International Film Festival, Rotterdam, and Art Positions, in collaboration with Kelly Nipper, featured at Art Basel Miami Beach 2006.


Aïda Ruilova creates short format videos with sound, working in a tradition of cinematic collage. Her precisely edited montages are narratives in the classic Hollywood sense, and are partly inspired by the B-horror film genre as well as avant-garde filmmakers such as Andrei Tarkovsky; they can also be seen as subverting the conventional music video format. Ruilova combines her skill in editing with a strong interest in music (she previously recorded and performed with the experimental music group Alva), creating sequences that are comprised of disturbing staged visual imagery with exaggerated vocals and sound. They are filmed in basements, corridors, cellars, hallways and skylights. Real-time is eschewed to present symbolically charged tableaux, which are repeated and intercut, making her videos strangely captivating.
Feminist Artist Statement
There was always a sense of unease growing up in Florida. A small home-town psychology that kept me in a perpetual state of feeling cut off. I wanted to combine my interest in those feelings of alienation with a a sense of being paralyzed by a physical space.
Aïda Ruilova in an interview with Gean Moreno, Contemporary, 2005, issue 78.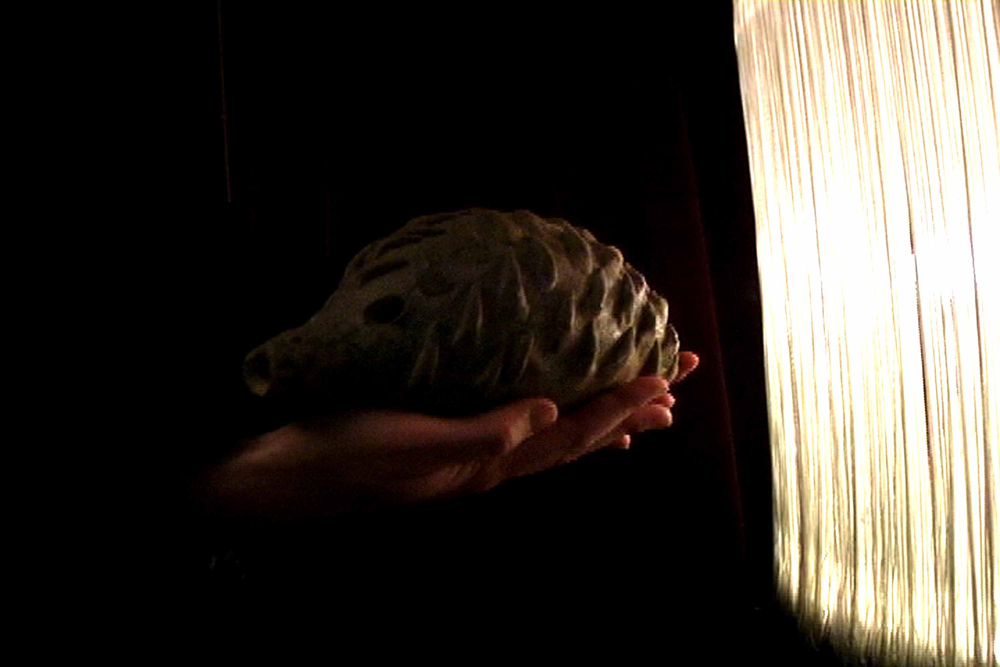 Text, images, audio, and/or video in the Feminist Art Base are copyrighted by the contributing artists unless otherwise noted. All rights reserved.