Angela Jimenez
Brooklyn,
USA
Angela Jimenez (b.1975) is a visual storyteller based in Brooklyn, New York, where she works as a freelance photographer/photojournalist. Her specialty is uncovering untold stories about gender, spirituality, sexuality, history, subculture and the human body.
In August 2009, she self-published Welcome Home: Building the Michigan Womyn's Music Festival, a documentary photography project about the intimate worker community of one of the oldest and largest lesbian-feminist gatherings in the world. She began the project in 2003 on assignment for Velvetpark, a ground-breaking dyke culture publication founded in Brooklyn for which she served as staff photographer and editor.
As a long-time regular contributor to The New York Times and a contract photographer with Getty Images, she has published multiple self-initiated projects on subjects as diverse as horse gambling culture, same-sex ballroom dancing, the Hurricane Katrina evacuee diaspora, the Dinah Shore Weekend lesbian spring break, Catholic high school seminarians, the womyn's land separatist movement and master's track & field athletes.
Angela holds an MA in Photojournalism from the University of Missouri-Columbia and a BA in English Literature/American History from the University of Pennsylvania. Her studio is based at the non-profit Brooklyn Arts Exchange.
Her projects have been honored by Review Santa Fe and The New York Press Photographers Association, published in the Communication Arts Photo Annual, and supported by The Mellon Foundation, The Puffin Foundation and the Alexia Foundation Student Grant Award of Excellence. In 2008, she was a Critical Mass finalist, a semi-finalist for the Duke Center for Documentary Studies/Honickman First Book Prize and a finalist for the first annual Robert Giard Fellowship, offered by the CUNY Graduate Center for Lesbian and Gay Studies.
Her work has been exhibited at the Kinsey Institute, the New York City Armory Show, The Leslie/Lohman Gay Art Foundation, The Pen & Brush Galleries, Slideluck Potshow, The Axel Raben Gallery, Fontanella Gallery and The Bolivar Arellano Gallery. Her solo exhibition of work from Welcome Home opens in February 2010 at The LGBT Community Center in New York City.
Feminist Artist Statement
I think of Welcome Home as a work of visual herstory. It is a documentary photography project about a feminist subculture, part of the larger lesbian-feminist/separatist movement. So, the subject of these images are womyn creating a female-centric reality outside of the dominant patriarchy. And, as an artist, I consider these to be feminist images because I am a woman and a member of this community. I made these photographs in the process of exploring my own female identity and learning to worship the Goddess – reclaiming my own power and taking responsibility for my own power to oppress. This was, for me, a feminist revision of an objective, omniscient viewpoint. I had access to this story because it is my own, and I told it in my own voice, the only voice I have.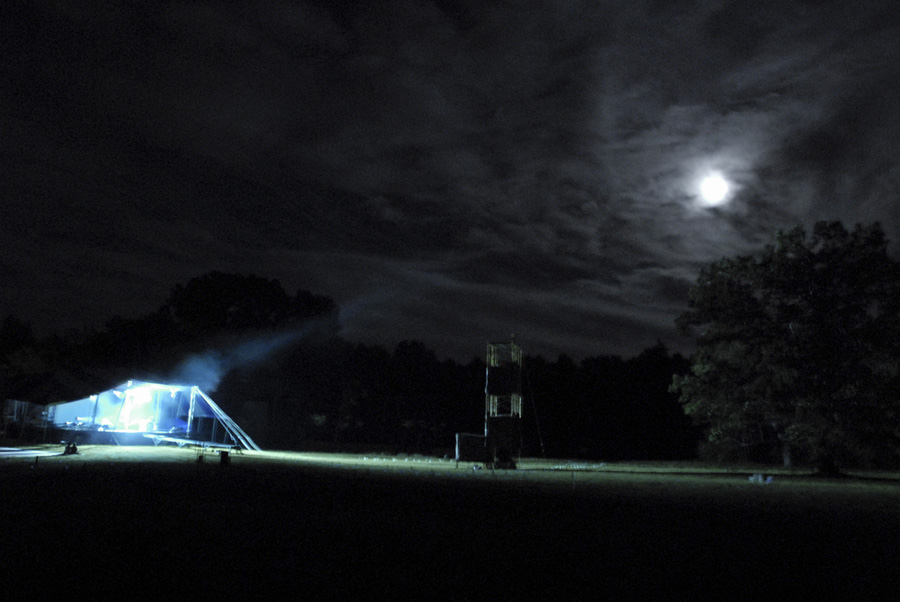 Contact
c/o BAX 421 5th Ave. 2nd Fl.
Brooklyn, 11215
USA
Email
Text, images, audio, and/or video in the Feminist Art Base are copyrighted by the contributing artists unless otherwise noted. All rights reserved.