cass bird
brooklyn,
United States
Cass Bird's depiction of her subjects provides new insight into the gritty exuberance of contemporary love and life. Following her initial success in the A + C "Festival for the Emerging Photographers" (NY), Bird's exhibition of her series "J.D.'s Lesbian Utopia" at Deitch Projects (NY) proved a sensation. Most recently, her work has been shown at Palazzo Cavour in Turin, Italy. Bird's pictures are featured regularly in The New Yorker, Fader Magazine, New York, and The New York Times Magazine. Raised in Los Angeles, Cass Bird graduated from Smith College in 1999, moved to New York two years ago, and presently lives in Brooklyn.
Feminist Artist Statement
These photographs show, through portraits, landscapes and documentary scenes, lives that resist and create alternatives to the structures of societal norms. They illustrate the convergence of alternative lifestyles with accepted conceptions of motherhood, nurturing and family. The subjects include people who manipulate gender roles, pushing perceived boundaries of gender specification. The photographs portray the beauty and the positive existence of these individuals, their male or female origins overridden by their own will to define their gender, sexuality, and place in society.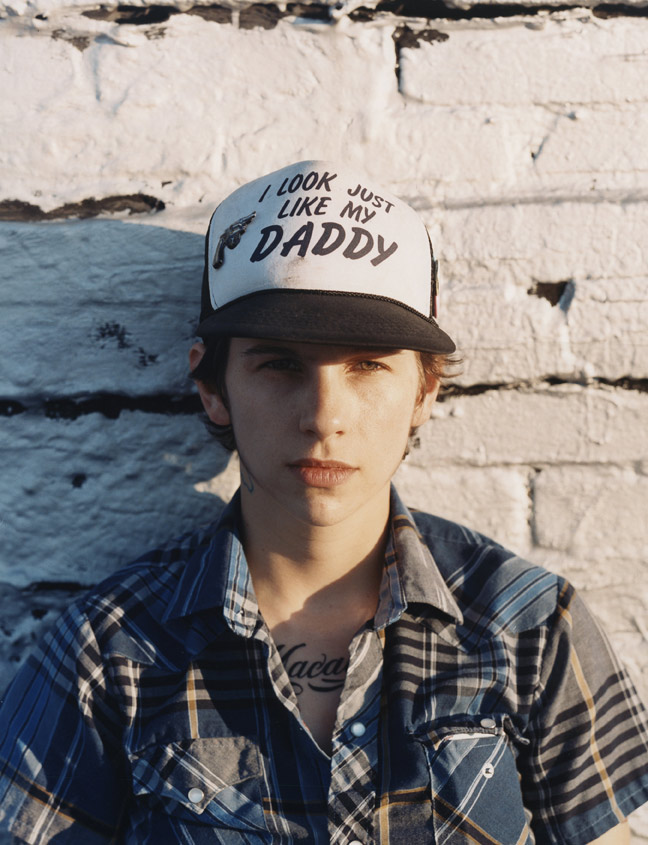 Contact
437 4th Street, 2nd Floor
Brooklyn,
United States
Email
Text, images, audio, and/or video in the Feminist Art Base are copyrighted by the contributing artists unless otherwise noted. All rights reserved.