Elke Krystufek
Vienna,
Austria
Elke Krystufek (b. 1970) was born in Vienna, Austria, where she lives and works today. She studied at Akademie der Bildenden Künste in Vienna from 1988 to 1992, where she has held a professorship since 2005. She was awarded the Wilfrid Skreiner Prize in Graz in 2000 and the Sven Daalsgaard Prize in Copenhagen in 2002. She has had solo shows at such venues as GEM Museum für Aktuele Kunst, The Hague; Bawag Foundation, Vienna; Statens Museum for Kunst, Copenhagen; Kunstraum Innsbruck, Austria; Galerie Barbara Thumm, Berlin; and Museum für Angewandte Kunst, Vienna. Upcoming solo shows will be held in 2008 at Centre d'Art Contemporain de la Fonderie, Mulhouse, France, and Transit Art Space, Stavanger, Norway. Krystufek has participated in group shows at the Jewish Museum, New York; Kunsthalle Wien, Vienna; Parco Museum of Art and Beyond, Tokyo; Museum of Contemporary Art, Zagreb, Croatia; Secession, Vienna; Museo d'Arte Moderna e Contemporanea, Bolzano, Italy; Museum der Moderne Salzburg, Austria; Sammlung Generali Foundation, Haus der Kunst, Munich; Quarter, Centro Produzione Arte, Florence; and Macedonian Museum of Contemporary Art, Thessaloníki, Greece. She was also invited to participate in the São Paulo Bienal in 1998 and the Venice Biennale in 2003. Her work is included in the public collections of Sammlung Essl, Klosterneuburg, Germany; Museum Moderner Kunst Stiftung Ludwig Wien (MUMOK), Vienna; Museo d'Arte Moderna e Contemporanea, Bolzano, Italy; and Staatens Museum for Kunst, Copenhagen.
Feminist Artist Statement
"If that, which was supposed to be destroyed in paradise,
was destructible, then it was not crucial; in case it was
indestructible, then we are living in a wrong belief."
Franz Kafka
(translated by Elke Krystufek)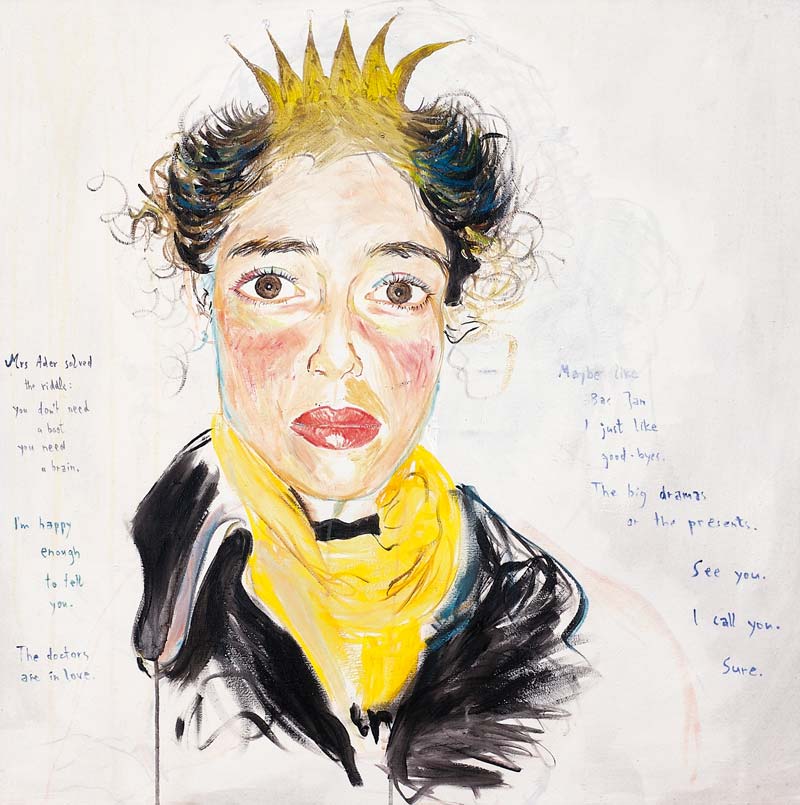 Courtesy: Elke Krystufek. Georg Kragl Fine Arts, Vienna.
(c) 2006 photo: MAK/Georg Mayer
Text, images, audio, and/or video in the Feminist Art Base are copyrighted by the contributing artists unless otherwise noted. All rights reserved.