Eva Hesse
Zurich,
Switzerland
Eva Hesse was born 1936, in Hamburg, Germany. Her family fled the Nazis and arrived in New York in 1939 where she attended the School of Industrial Art, then Pratt Institute in Brooklyn in 1952, and Cooper Union from 1954 to 1957. After winning a scholarship to the Yale Norfolk Summer School in Connecticut, she attended the School of Art and Architecture at Yale University, where she studied painting with Josef Albers. In 1959, Hesse received her B.F.A. from Yale and returned to New York, where she worked as a textile designer.
In 1961, Hesse's paintings were included in group exhibitions at the Brooklyn Museum and at the John Heller Gallery in New York. The following year Hesse had her first solo show at the Allan Stone Gallery, New York. Hesse was married to a sculptor, Tom Doyle, and resided in a factory in Germany during the early to mid-60s, accounting for her experimentation with industrial materials such as mesh and cord. This period marked the beginning of a series of work that would soon earn Hesse international success.
She began to use latex to make sculpture in 1967, and then fiberglass the following year. Hesse's drawings, often ink with layering of washes, incorporated both organic and geometric elements with inorganic, rigid and mechanical shapes and forms. With these works, she gained accolades and recognition, and by the late 1960s she was included in numerous solo and group shows at prominent galleries in New York.
Though Eva Hesse died of a brain tumor in 1970, her work, which incorporates elements of mechanics, repetition, and motion and incorporate experimental and impermanent materials such as fiberglass, rubberized cheesecloth and latex, are still unmatched in originality and defy categorization into one particular movement.
Feminist Artist Statement
"Are we worthy of this struggle and will we surmount the obstacles. We are more than dilettantes so we can't even have their satisfactions of accomplishment. The making of a 'pretty dress' successful party pretty picture does not satisfy us. We want to achieve something meaningful and feel our involvements make of us valuable thinking persons." (Lippard 205)
Lippard, Lucy R. Eva Hesse. New York: New York University Publishers, 1976.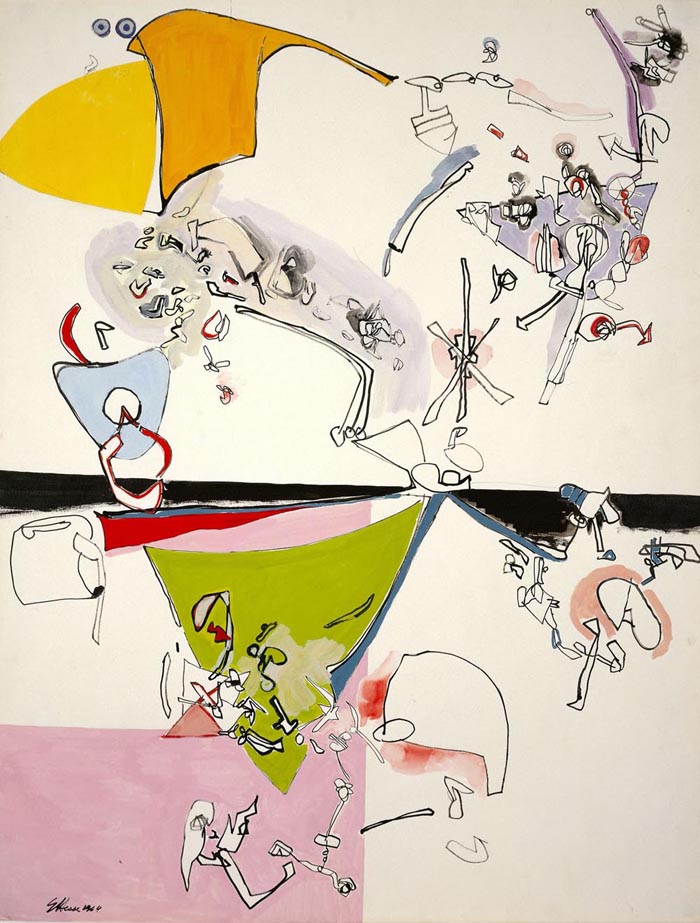 Kunstmuseum Winterthur, on permanent loan by Volkart Foundation, January 6, 1992
The Estate of Eva Hesse. Hauser & Wirth Zurich London.
Contact
Limmatstrasse 270
Zurich,
Switzerland
Email
Text, images, audio, and/or video in the Feminist Art Base are copyrighted by the contributing artists unless otherwise noted. All rights reserved.