Itziar Barrio
Brooklyn,
United States
Itziar Barrio was born in Bilbao and lives and works in New York City. Her work has been presented, among other venues, at: ENPAP (European Network for Public Art Producers), ARTIUM Museum (Vitoria), Hudson Valley Center for Contemporary Art (New York), New Museum Festival of Ideas for the New City (New York), Havana Biennial (Cuba), White Box (New York), Cervantes Institute (New York), International Festival Postelectronic Art (Italy), Pist Space (Istanbul), Art for Art`s Sake (Bologna), Gdansk Academy of Arts (Poland), Loop (Barcelona), Sala Rekalde (Bilbao) and Thomas Henry Ross Galerie (Montreal). Barrio has been awarded among others with the First Prize Ertibil(Basque Government), and by Brooklyn Art Council, Spanish Ministry of Culture and New York City Department of Cultural Affairs.
She has attended a number of residencies including Skowhegan School of Painting and Sculpture and The International Studio and Curatorial Program (ISCP).
She has been lecturing among others at Parsons, The New School for Design and Long Island University.
Feminist Artist Statement
Itziar Barrio's work is based on the idea that language is knowledge and approaches reality as something being constantly recreated.
She brings up questions that are not overtly social or political, but that deal with the tendency of the human mind to create iconic and associative characters out of its surroundings and the effects of those associations on society.
Itziar Barrio develops an original deconstruction of the icons and social codes that inhabit our daily lives, revisits their original meanings and creates a new fiction/mythology around them.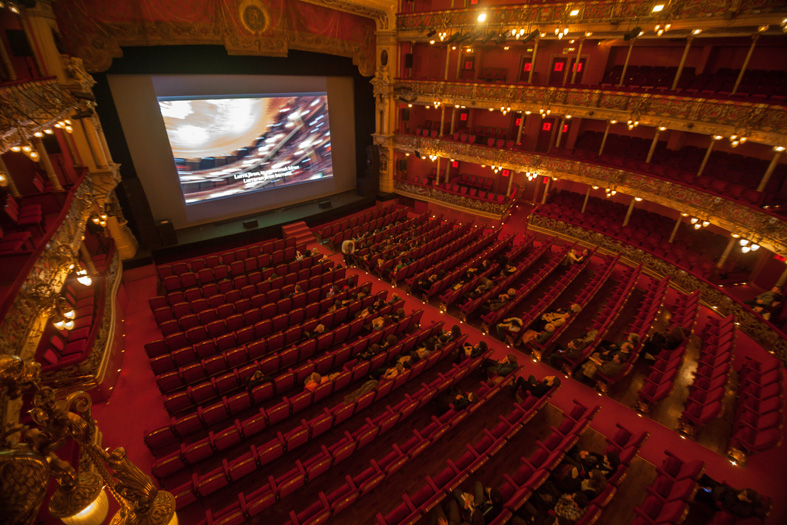 Through the project "We could have had it all", Itziar Barrio assimilates different phenomena: the "people's mic" as a formula of popular protest in public squares, when it is forbidden to use amplifiers (Occupy Wall Street); the crystallisation of contemporary myths in mass concerts where pop stars invite their audience to continue their songs (Adele), and an ancestral form of communication that predates theatre (bertsolarismo). In all these cases, amplification of the voice and repetition are a constant. The microphone appears in all these manifestations as a prohibited and/or desired object. An instrument of power: to be snatched away, to facilitate, to share. This erect device is exactly what enables the amplification and repetition of voices, thoughts, ideas, and signature tunes, making the microphone a symbol of the public sphere and the transmission of stories.
Through the exclamation "we could have had it all // dena eduki genezake", frustration, desire and social struggles come to light. Two storytellers with narrative tools and their own languages (English and Basque) will unveil a hidden story that is or isn't fictional, that is or isn't credible. North American writer Chavisa Woods and bertsolari Maialen Lujanbio form part of the project creation process, through a dialogue of figures between the two artists, functioning simultaneously as producers and protagonists of this story.
What marks the project is the fragmentation of an audiovisual piece. Audio and image in movement, separated, bring about a frustrated dialogue. The voice hangs in the Arriaga Square just as on so many other occasions at the beginning and end of countless demonstrations and protests. The image comes in and takes its place on the stage facing the stalls.
The audio-visual, film and theatre, outside and inside, public and private space. Dichotomy and diptych are the formal keys to the proposal, but to the language too, for that is what is predominantly used to resolve, understand and create a conflict. There is always conflict, as there is always language.
Text, images, audio, and/or video in the Feminist Art Base are copyrighted by the contributing artists unless otherwise noted. All rights reserved.