Joanne Leonard
Ann Arbor,
USA
Joanne Leonard has had a distinguished record of achievement as an artist-scholar, a teacher and educator, and a leader in academic development within the university. Leonard was awarded the highest distinction at the University of Michigan, the title of Distinguished University Professor.
Leonard is internationally celebrated for her groundbreaking work using photo-collage, which combines text, visual images and technology. She is renowned for using this technique to bring visibility to personal and familial themes that once were invisible or taboo. What distinguishes her work from that of many other successful photographers is its engagement with pressing social issues. Her work is not only beautiful and technically accomplished, but it also grapples with intimate themes of women's lives.
Leonard also is an internationally recognized author of critical articles and essays on such topics as cultural politics, feminism and art. Her work has been exhibited and collected by museums and galleries worldwide, such as the San Francisco Museum of Modern Art and the Detroit Institute of Art. She has organized highly successful national and international conferences about the intersections of art, culture, history and society. She also has received numerous grants and international awards and residencies, including grants from the National Endowment of the Arts (1975 and 1998), the Michigan Council for the Arts Award (1989), and a residency as a visiting artist and scholar at the American Academy in Rome (2004). Her awards from the University of Michigan include the prestigious John H. D'Arms Faculty Award (2002) for Distinguished Graduate Mentoring in the Humanities.
An educator at the University of Michigan, Leonard has carried out pioneering work in many arenas—often teaching interdisciplinary courses and developing highly productive connections with units outside her home unit, The School of Art & Design. She has been a tireless advocate for the inclusion of women, people of color, the learning disabled, and the hearing impaired into higher education, and she has been at the forefront of modifying teaching methods and course content to make that inclusion successful.
A major thinker within her practice and beyond in the larger field of women's studies and visual culture, Joanne Leonard is, above all, an artist with a recognized international reputation for a singularly important, profound and daring body of artwork. In 2008 a beautiful volume, with a foreword by Lucy. R. Lippard, was published highlighting her work of 40 years.
Feminist Artist Statement
Through my work as an artist, I've discovered that the realms of the personal and the public are rarely as separate as I once imagined. Writing this book clearly revealed to me how things in the public sphere, such as the women's movement, have stimulated, provoked, and even enabled my work. On the other hand, my personal photographs showing the highs and lows of daily life have made their way into the public realm through publications, exhibitions, and teaching. My most well-known work Romanticism Is Ultimately Fatal, is an image I made at one of the lowest moments of my life, but this image transformed from private to public when it appeared in a major art history textbook.
Over time I have worked increasingly to find a visual vocabulary that describes female worlds, female lives. I have created a number of photo collage series highlighting family resemblances and twinning among the women of my family, who appear so similar at times as to be indistinguishable; they merge or stand in for one another. The issue of likeness is central to my family history of twins, but I've tried to deal with the problem that Timothy Dow Adams refers to: "too exact a likeness would in fact result in a difficulty with identification." I try to show that family resemblance does not erase differences in outlook, generations, life events, and economic circumstances. I am concerned with creating images of my own family that do not objectify, stereotype, and constrain the women pictured, but rather give voice, space, energy, and history to my female subjects, women of four generations in my own family.
When I create photo collage, I fragment the original photographic "truths" by rearranging sequences, layering images in time and space, and (in later work such as my Not Losing Her Memory series) placing words on and around the photographs. Using my female subjects' words and my own, I write text in, and the lines of writing resemble roads making connections between territories, between generations, but refusing conquest: I do not make over my subjects' voices into one voice or my own voice. I create an atlas for further study, a geography of identity with uncertain boundaries. The work engages multiple viewpoints, disrupts ideas about "the facts" in photographs and in the autobiographical forms that chart life stories.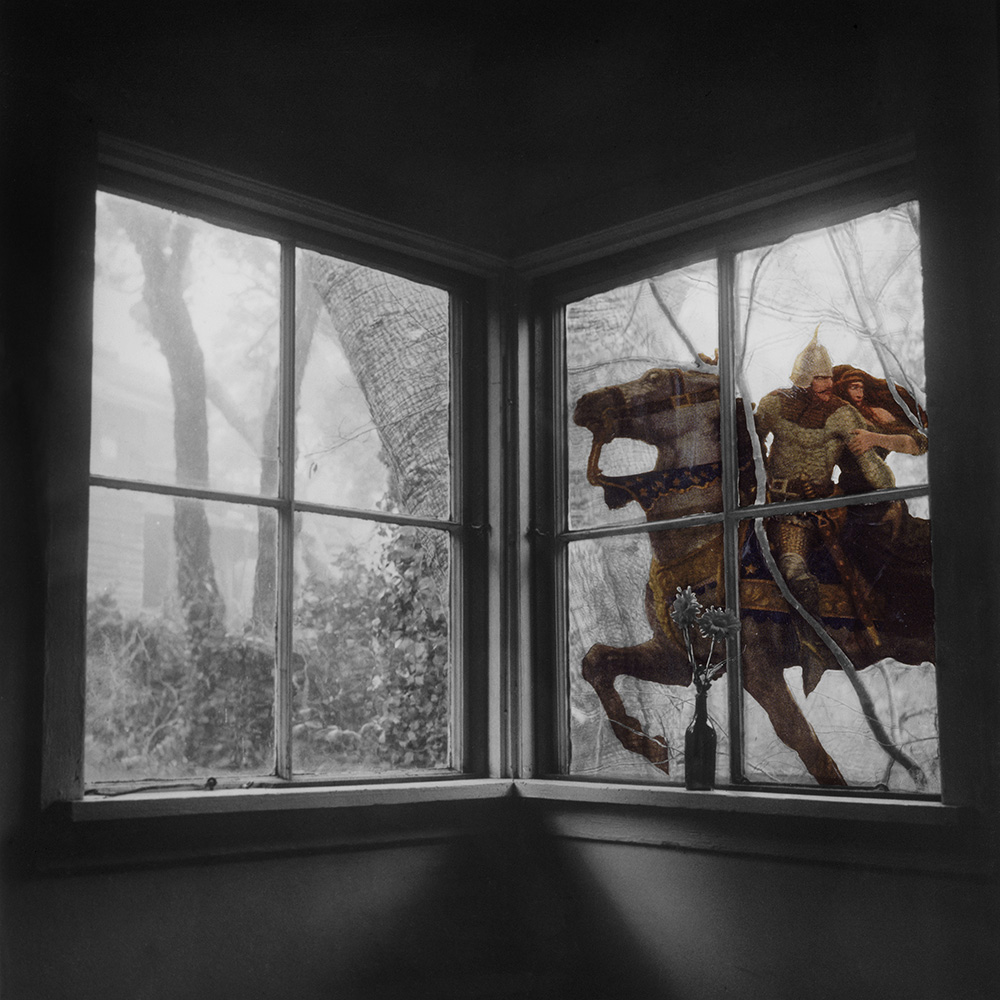 Being in Pictures, An Intimate Photo Memoir with Foreword by Lucy R. Lippard. Joanne Leonard's photo memoir, will appeal to anyone interested in art, photography, or the lives of women. Leonard's experiences as a feminist artist, academic, single mom, identical twin, and daughter of an Alzheimer's patient are the fabric from which her evocative art and heartfelt writing are fashioned.
Contact
1319 Pomona Rd
Ann Arbor, 48103
USA
Email
Text, images, audio, and/or video in the Feminist Art Base are copyrighted by the contributing artists unless otherwise noted. All rights reserved.