Lili Almog
New York City, NY
USA
Lili Almog (b. 1961) moved from Israel to New York in the mid 80's and started her photography career working as a photojournalist for several international news publications focusing primarily on fashion and portraiture. Simultaneously, Lili Almog developed her art vision and graduated with honors from The School of Visual Arts in 1992. During the past ten years her artistic efforts focused on creating representations of the feminine body and psyche in an attempt to capture objectively the state of spiritual and cultural identity among women influenced by western culture.
Lili Almog's work has been shown in museums and galleries throughout the United States, Europe, Australia and Israel, including solo and group shows at Tel Aviv Museum of Art; SF MOMA; the Herzliya Museum of Contemporary Art, Israel; the New York City Alternative Museum; the Griffin Museum in Massachusetts; Ffotogallery in the UK; Museet for Fotokunst, Denmark; Museé de la Photographie a Charleri, Belgium; the Andrea Meislin Gallery in NYC; Photographers' Place in the UK; Prague House of Photography in the Czech Republic; Stills Gallery of Australia and several other galleries and museums in the US and Europe.
Lili Almog's work is included in the collections of The SF MOMA; Victoria and Albert Museum; The Museum of Fine Arts, Houston, Texas; New York Academy of Art; New-York's Sammuel Dorsky Museum; Florida's Norton Museum; the Musee de la Photographie in Belgium; Museet for Fotokunst in Denmark; The Herzliya Museum of Contemporary Art and numerous private collections. Lili Almog's first monograph, Perfect Intimacy,was published by Powerhouse Press in 2006 and won many honorable mentions. Her second monograph, The Other Half of the Sky, will be published in spring 2009.
Feminist Artist Statement
My art focuses on creating representations of the feminine body and psyche. With an adventurous spirit spanning many worlds, I capture the cultural and spiritual identity of women set in their private spaces. My images combine elements of history, social class, antropology and personal experience in surroundings that have timely significance.

My subjects are often from remote cultures not experienced with mass media exposure.
I utilize a variety of photographic means—- portraiture, landscape, and video camera—- as testimonial recorders, to emphasize the individuality of my subjects, their enduring dignity, their sense of self worth and their traditional values.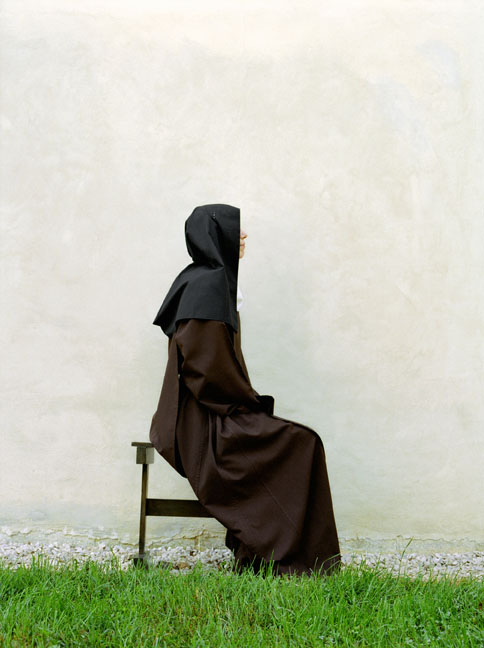 Perfect Intimacy Series
40 X 50" C-type print
Contact
New York City, NY
USA
Text, images, audio, and/or video in the Feminist Art Base are copyrighted by the contributing artists unless otherwise noted. All rights reserved.