Lynn Hershman Leeson
San Francisco, CA
USA
Lynn Hershman Leeson is perhaps the most influential woman working in new media today. Her work in photography, video, installation, interactive and net-based media have all been recognized with much acclaim. Her 53 videotapes and 7 interactive installations have garnered international awards, including First Prize Vigo, Spain and First Prize Crystal Trophy, Montbelliard, France. In 2005, she received the Award for Positive Innovations in Media from the International Digital Media and Arts Association. Additionally she holds the 1999 Golden Nica from Ars Electronica.
The University of California Press published a monograph, Secret Agents Private I, The Art and Films of Lynn Hershman Leeson. In conjunction, a touring retrospective of her work opened in November 2005 organized by the Henry Gallery in Seattle. Also in 2005 Hershman Leeson completed a new media commission for the San Francisco MoMA and a public art commission for Charles Schwab. In 2004 Stanford University Libraries honored Hershman Leeson by acquiring her entire working archive from 1966 to 2002. The archive contains material related to all stages of her completed projects since the early 1970s, including preliminary conceptual research and drawings, technical specifications, media, correspondence and photographs.
Hershman Leeson was the first woman to receive a tribute and retrospective at the San Francisco International Film Festival in 1994, and she was awarded the ZKM/Seimens Media Arts Award. In 1998, she was a Sundance Screenwriter Fellow and was honored with the Flintridge Foundation Award for Lifetime Achievement in the Visual Arts. The 2003 Alfred P. Sloan Award for writing and directing was awarded to Hershman Leeson for Teknolust, starring Tilda Swinton and Jeremy Davies, which premiered in the American Showcase of the 2002 Sundance Film Festival. Lynn Hershman Leeson's first feature film, Conceiving Ada, was shown at the 1998 Sundance Film Festival, the Toronto and Berlin International Film Festivals and 35 others worldwide. It also received the award of "Outstanding Achievement in Drama" from the Festival of Electronic Cinema.
Lynn Hershman Leeson's artwork is held in numerous collections, including the MoMA New York; The National Gallery of Canada; LA County Museum of Art; Seattle Museum; DG Bank, Frankfurt; The Walker Art Center, Minneapolis; The William Lehmbruch Museum, Duisburg; ZKM Center for Art and Media, Karlsruhe, The University Art Museum of Berkeley, and the Hess Collection.
Hershman Leeson is a Professor Emeritus at the UC Davis and an A.D. White Professor at Large at Cornell.
Feminist Artist Statement
The 21st century arrived with a Pandora's box of ideas, tools and technologies such as genetics, nanotechnology and robotics that will affect the destiny of the human race. Our relationship to computer based virtual life forms that are autonomous and self replicating will shape the fate of our species and seem to me to be a critical issue of our time. For as long as I can remember, I've been obsessed with counterfeit representations of life. As early as 1956, before I knew the terminology of cyborgian discourse, I made drawings, paintings, sculptures and photocopied images about the integration of humans and machines which can result in what I term techno-human identity. I have worked in photography, video, installation and interactive and online art. My 53 videos and seven interactive installations have won many international awards. My body of work addresses the social construction of female identity and related issues of social conditioning, most often through the narrative construct of an alter ego or "agent." I have always been attracted to digital tools and cinematic metaphors that reflect our time, such as privacy in an era of surveillance, personal identity in a time of pervasive manipulation, and finally, have a passion to pursue ideas of identity, memory, history, fiction-fact, and gender issues that are released by forms and genres represented by digital technology and on reflection, perhaps glimpse into the mirror of our culture.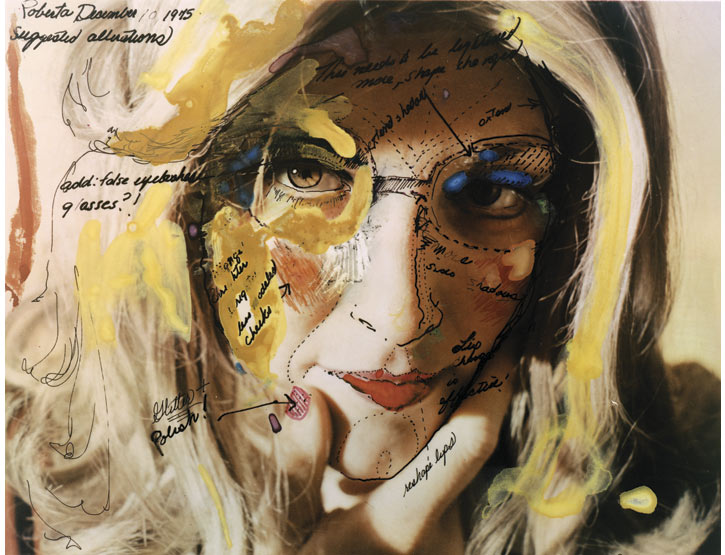 Contact
261 Howard Street, 3rd Fl
San Francisco, CA
USA
Email
Text, images, audio, and/or video in the Feminist Art Base are copyrighted by the contributing artists unless otherwise noted. All rights reserved.