Mako Idemitsu
Ohta-ku,
Japan
Born in Tokyo in 1940, Idemitsu grew up in a very old fashioned, male-dominant, typical patriarchal family. This later became the basis of her works, whose main theme is the issues of family oppression against women. She married Sam Francis, an abstract expressionist painter. While they lived in California, she became a mother of two children. Idemitsu began to take the film from the conflict of identity as mother. In 1972 she filmed the Womanhouse started by Judy Chicago and others, in order to create an imagery based on this work. The next year she returned to Japan. After the 1980's, Idemitsu's videos were well received overseas. Her videos depict explicit feminist issues. She developed a unique technique of her own called the Mako style, where a person's inner world is projected on a small monitor installed in a larger screen. Her latest work in the year 2004 is an installation Past Ahead.
Feminist Artist Statement
I imagine that in continuing their creative activities, women have to deal with a variety of problems in their respective fields. What I have experienced is that it is difficult to earn money from a completed work when one is working in the field of film as an art form. Producing a film costs money, and recovering the costs of a project is also difficult. Some people categorically declare, "If it doesn't sell, it's a hobby," and if something is just a "hobby," they demand that you give priority to your role as a housewife and a mother. If a person's name becomes known to the public, then their role can be tolerated in society, but film that is created as art is a low-level pursuit. Then, because it is impossible to know how long the job will take, you have to entrust the care of your children to a person you can completely trust. Not only it is difficult to find someone who isn't related to you, but it also requires quite a lot of money. Because of this, you have to make an effort every day to make other people realize how serious you are about making your work. In addition, along with maintaining the understanding and cooperation of the man or father who is living with you, it is necessary to remain cautious. It is my feeling that in general it is easier for men to get the understanding and cooperation of women than the other way around. If you are continuing to make work that doesn't earn money while doing a job that does, the situation becomes even harder. This is because even if you don't have children, the chores that society has customarily saddled women with are truly as numerous as the stars. When it comes time to make your completed work public, there are other hurdles that await women in a male-dominated society. While waging the battle against society, many women must also fight against the memory, or the enemy, within themselves, of the discipline and teaching they received as children to constantly "act like a girl." I believe that to continue creating art under these circumstances, it is necessary to work daily to "force yourself into a state of mind in which you must create."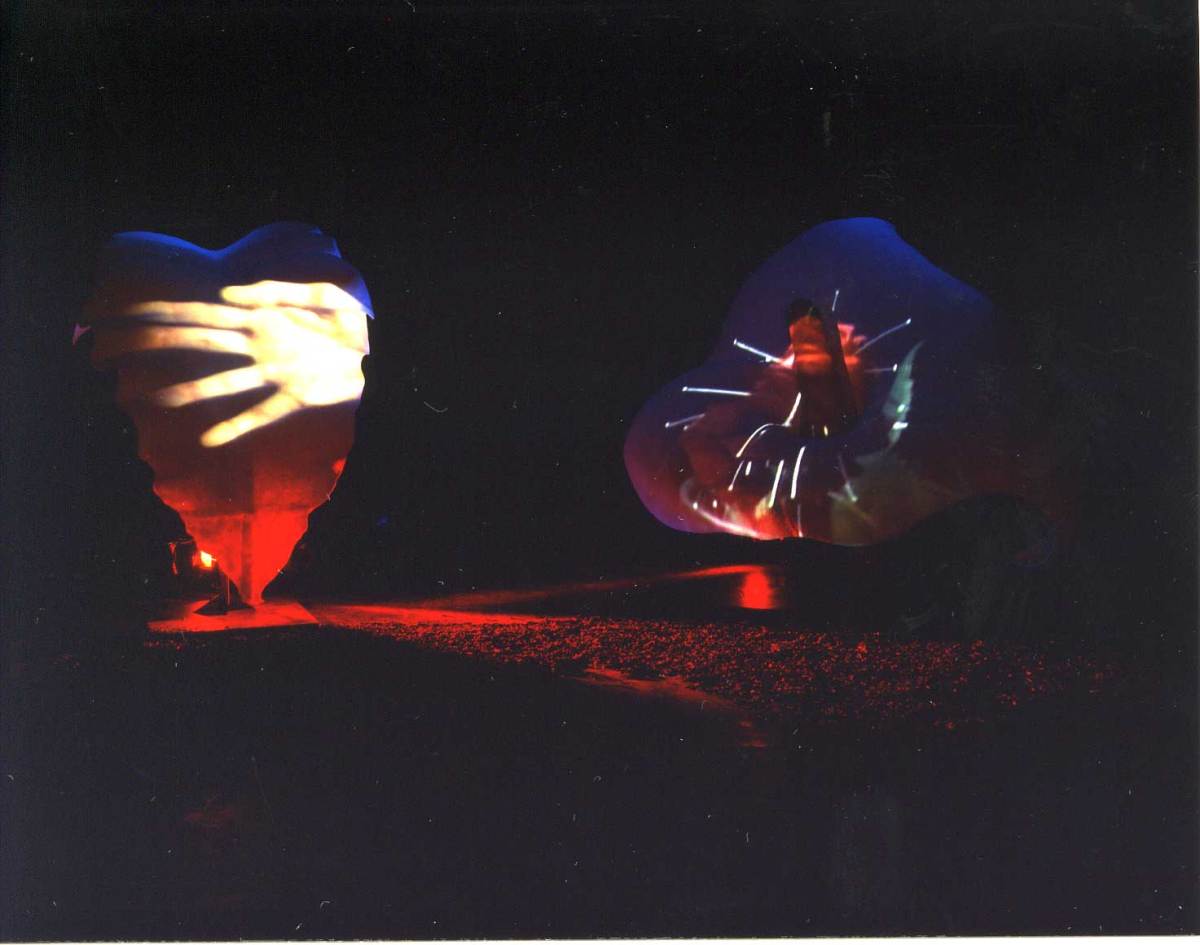 Contact
5-20-6A Higashi-Yukigaya
Ohta-ku,
Japan
Email
Text, images, audio, and/or video in the Feminist Art Base are copyrighted by the contributing artists unless otherwise noted. All rights reserved.