Nelleke Nix
Mercer Island ,
USA
After moving to the US in 1968, I became head of the Art Department of an all-girls' school. I learned about obvious discrimination from my students and in daily life. I became the founder of the Women's Caucus for Art in Seattle, was an early member of Women in the Arts in New York City, founded an art gallery that showed art by women (including June Blum's series about Betty Friedan) and was a member of the Women's Building in Los Angeles. In the mid-seventies I promoted the first showing by Women Artists of the Northwest, a show called "Eat Art." I met Judy Chicago at the Seattle Center and coordinated a panel on women's work including her own. It was an honor to be able to organize the first juried Washington State Exhibition of Women's Art in 1989.
Currently I am a working and contributing member of SOHO20 in New York City where I stay regularly. Since 1968, I have maintained a mixed media and print-making studio in Washington State.
Feminist Artist Statement
While growing up in Holland, it never occurred to me that there was a discriminatory attitude towards women. I had my first exhibition at a museum as a nine year old; the adults around me celebrated successes of boys and girls alike. The first sign of discrimination I noticed was in Art College when the professors and instructors only collected the art from their male pupils. When I offered a painting to a professor, he stated that he was not collecting art by girls, because they would get married, become women, and stop producing worthwhile art anyway. After that I started noticing the difference in the manner in which art by women was treated, and I disliked the frequent comments saying that my art did not look like work created by a woman because of the strength of the strokes and lack of patterning. I came to believe women artists were not in control of their own future but that their destiny was controlled by a male-oriented society. I decided to try to make a difference.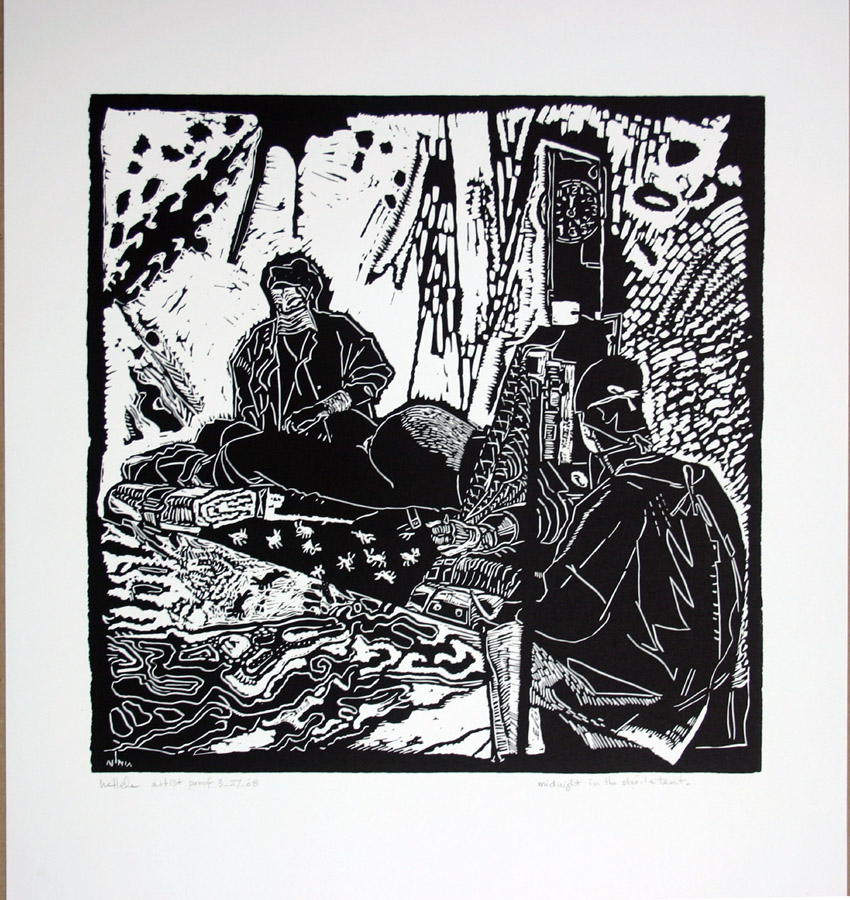 Done after sketch made at Swedish hospital Seattle WA
Contact
p.o. box 375
Mercer Island , 98040
USA
Email
Text, images, audio, and/or video in the Feminist Art Base are copyrighted by the contributing artists unless otherwise noted. All rights reserved.