Olga Alexander
New York, NY
USA
Olga Alexander is a native New Yorker who obtained her B.A. degree in Philosophy from the University of California at Berkeley and her M.F.A. degree in painting from the Univerisity of Tennessee in Knoxville. While in Tennessee she became the first director for A-1/lLab Art Space, an multi-disciplinary non-profit art gallery, and guided the gallery's expansion and curatorial program. During this time she taught art to adults and children and continued to exhibit and lecture about her art. She thrives on process art, found objects and installation art, which she likens to writing. She currently lives and works in New York.
Feminist Artist Statement
I work on multiple pieces that often suggest other installations and whether I photo silk-screen my photographs or collage sewing patterns, I reference issues regarding culture, nature and nurture. It's an ongoing dialogue with myself and the variables that cross my path, whether they be in the form of found objects or traces of felt experience that excites and fuels my explorative endeavors.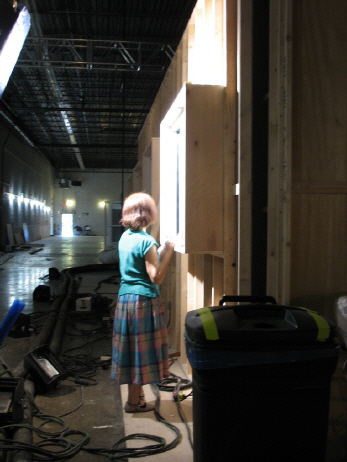 Text, images, audio, and/or video in the Feminist Art Base are copyrighted by the contributing artists unless otherwise noted. All rights reserved.