Pipilotti Rist
New York,
USA
Pipilotti Rist (b. 1962) was born in Grabs, Switzerland. She studied at the Universität fur Angewandte Kunst, Vienna, from 1982 to 1986, and the Schule für Gestaltung, Basel. She has been the recipient of numerous awards including the Zürcher Kunstpreis, Stadt Zürich, Switzerland, in 2001 and an award from the Universität der Kunst, Berlin, in 2004. Her work has been the subject of solo shows at the San Francisco Museum of Modern Art; AroS Aarhus Kunstmuseum, Århus, Denmark; Fondazione Prada, Milan; Museum of Modern Art, New York; Contemporary Arts Museum Houston, Tex.; and Museo de Arte Contemporáneo de Castilla y Léon, Spain. In 2006 she created a commission for the visual identity of the Armory Show, New York. Her work has been included in group exhibitions at the Reykjavik Art Museum; 21st Century Museum of Contemporary Art, Kanazawa, Japan; New Museum of Contemporary Art, New York; Contemporary Art Centre, Vilnius, Lithuania; Museum der Moderne Salzburg-Mönchsberg, Austria; Van Abbemuseum, Eindhoven, Netherlands; Geffen Contemporary at MOCA, Los Angeles; and Aldrich Museum of Contemporary Art, Ridgefield, Conn. In 2005 she also participated in the İstanbul Biennial and represented Switzerland in the Venice Biennale. She currently lives and works in Zurich.
Feminist Artist Statement
"Of course I am a feminist because every normal person is a feminist. I am a feminist in a political way in that I am for the same salaries and same jobs. But in my private life I don't have to be because the people I am dealing with are not assholes. I am grateful for feminism. But women did it once so I don't have to go back to what they did."
The artist quoted in Kaelen Wilson-Goldie, "Peep Show Video," Black Book Magazine, New York, Spring 2000, pp. 52-54.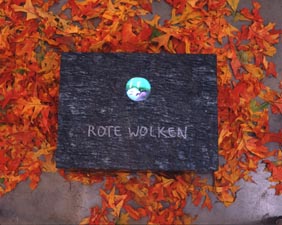 Contact
531 West 24th Street
New York,
USA
Email
Text, images, audio, and/or video in the Feminist Art Base are copyrighted by the contributing artists unless otherwise noted. All rights reserved.