Yasumasa Morimura
New York,
U.S.A.
Morimura has conceived of his work through simultaneously appropriating and subverting significant art historical masterpieces. Through his deconstruction of the notion of the "masterpiece," Morimura calls into question assumptions imparted on such works by Western documentation of art history, as well as commenting on Japan's absorption of Western culture. However, Morimura's interpretation and representation is particularly effective because while Morimura renegotiates the definition of masterpiece, he genuinely identifies with and respects the artists themselves. By inserting himself into the work, he recreates, relives and indulges in the artistic process. His ability to satirize and simultaneously create an homage is what enables his work to defy categorization.
Feminist Artist Statement
For feminist analyses of Morimura's work, please see the following publications:
Yasumasa Morimura. Gary Tatintsian Gallery, Inc., Moscow with Luhring Augustine, New York. 2006. (exhibition catalogue)
Yasumasa Morimura: Los Nuevos Caprichos. Luhring Augustine, New York. 2005. (exhibition catalogue)
Daughter of Art History: Photographs by Yasumasa Morimura. New York: Aperture. 2003.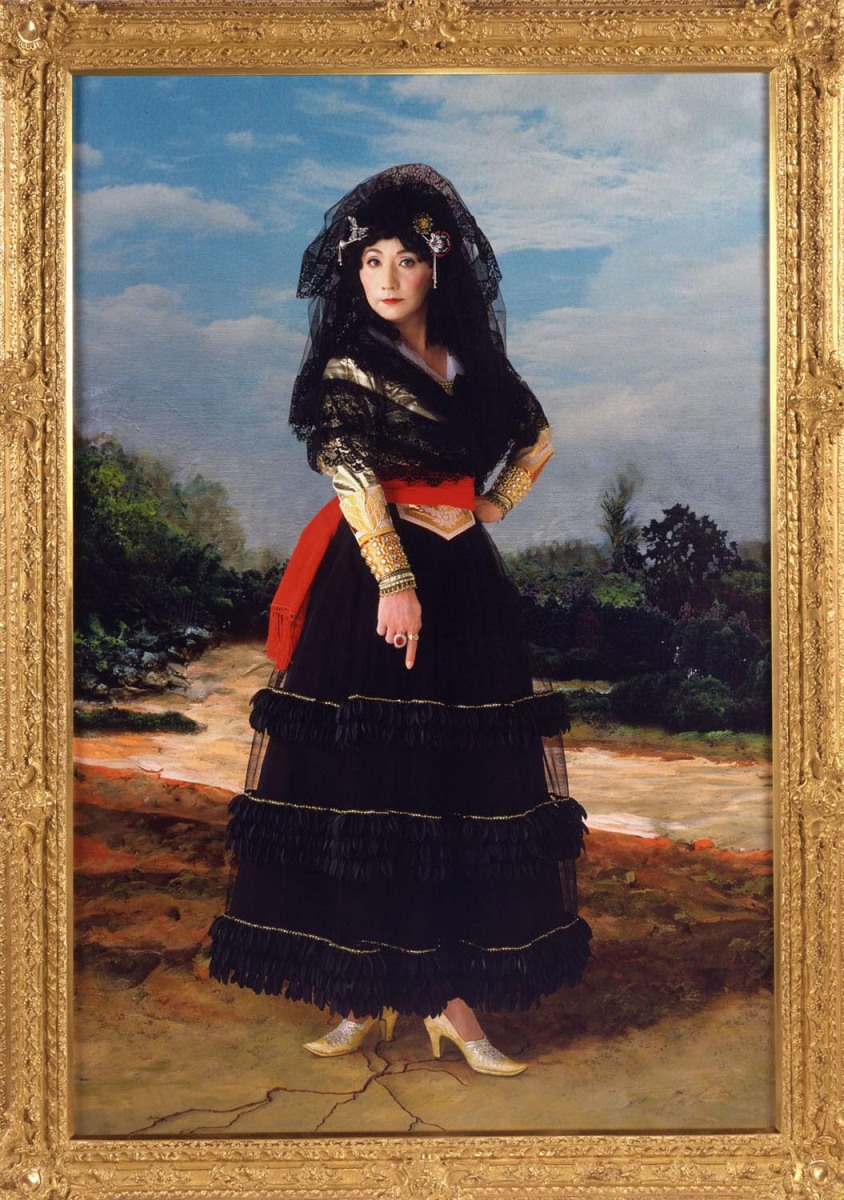 Edition of 10: 35 3/8 X 23 5/8 inches (90 X 60 cm)
Edition of 5: 71 X 47.24inches (180 x 120 cm)
Contact
531 West 24th Street
New York, 10011
U.S.A.
Email
Text, images, audio, and/or video in the Feminist Art Base are copyrighted by the contributing artists unless otherwise noted. All rights reserved.