Katti Moeler
b. 1868, Hamar, Norway; d. 1945, location unknown
The correct spelling of this name is KATTI MØLLER.
"The basis of all freedom is the right to dispose of one's own body and what is in it. The opposite is the condition of a slave."
— Katti Møller, quoted in Sogner, "Abortion," 223
Norwegian feminist Katti Anker Møller was well ahead of others in Norway in her dedication to ensuring that women, particularly working-class women, were knowledgeable about family planning methods that included both contraception and abortion. Møller's interest in providing women with such information was personally driven: she came from a family of ten children and knew that her mother had regretted her own ignorance of contraceptive measures. Along with other socialist women, Møller was active in the maternal hygiene movement and in 1924 opened the first clinic in Oslo; others soon followed. She lectured at local meetings around the country, advocating the treatment of motherhood as any other professon, with the state ensuring women's economic independence from men. Moreover, women should be free to choose whether to become mothers, and have at their disposal any method available for preventing or terminating pregnancy. "We love motherhood, and wish it well," Møller told her audiences, "but of our own free will and on our own responsibility" (Sogner, "Abortion," 223).
Sogner, Sølvi. "Abortion, Birth Control, and Contraception: Fertility Decline in Norway." Journal of Interdisciplinary History 34, no. 2 (2003), pp. 209–34.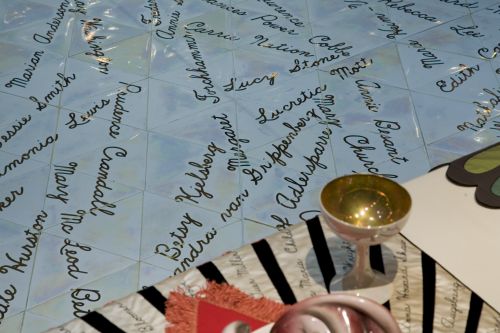 Related Heritage Floor Entries