Megalostrata
Flourished circa 650 B.C.E., Sparta
Megalostrata was a poet from Sparta and all that we know about her comes from a poem by Alcman of Sparta, who lived in the seventh century B.C.E.:
On a Poetess
Aphrodite commands and love rains
upon my body and melts my heart
for Megalostrata, to whom the sweet Muse
gave the gift of poetry.
O happy girl of the goldenrod hair!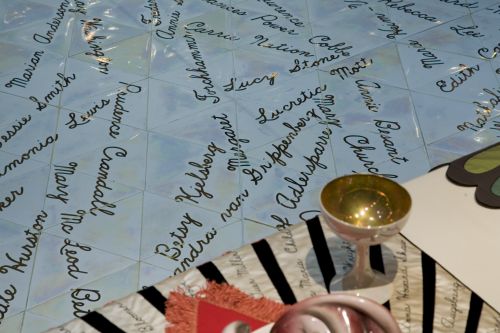 Related Heritage Floor Entries