Ann Gillen
New York, NY
U.S.A.
Ann Gillen trained in Industrial Design at Pratt Institute and later earned an MFA from Columbia University's School of the Arts in 1969. She has constructed 30 public, private, and corporate commissions in various materials on time and within budget. These include Lincoln Center, CUNY, and NYC Percent for Art. Gillen has also taught at Queens College and Vassar. Through her seminal 1961 Pratt lecture on the book, she revived the artist book movement. She has a book from 1958 in the collection of Harvard's Fogg Museum and The Brooklyn Museum. She is also represented in the Smithsonian's Dorothy and Herbert Vogel Archive and the Getty Museum's Archive of Irving Sandler.
Her first solo exhibition was in 1961 at the Weyhe Gallery in New York City, two years after graduating from Pratt, where she showed colored woodcut hand-printed books. Venues for her major solo exhibitions include Vassar College, 1976; Wave Hill, 1977; Bellevue Hospital Park,1983-84; the Stamford Museum, Connecticut, and CUNY Tech Brooklyn, 1984. Outdoor group exhibitions include Storm King, Central Park, Pratt Sculpture Park, Max Hutchinson's Sculpture Fields, and Philadelphia's Fairmount Park.
Gillen's aesthetic draws from the engineering of her work, how the sculpture is assembled; how time, energy, edges, shadow, light, tensions, and gravity affect the site; how the site is to be used and its geographic conditions. She constructs to suggest motion with metal, stone, and wood. Gillen has a body of private sculpture including series of maquettes in themes constructed from cardboard or sheet metal titled Processions, Feminism, Couples, Mothers, Swimming, etc.
Feminist Artist Statement
We do not have equality or equal pay.
Training at Pratt in Industrial Design and sewing my clothes made me a constructivist sculptor. My sculpture is built with the suggestion of motion in planes and lines with the feminine form (art is autobiography).
"Women Sculptors of the '90s" the last show organized by the Women's Caucus for Arts in 1995, was held at Snug Harbor. My Single Mother was mentioned by Holland Cotter in his New York Times review of the exhibition.
In 1984 for the national sculpture conference in Cincinnati, "Works by Women," I organized a "Public Commissions" panel with Harriet Senie and Patricia Johanson. In 1983 I participated in Dorothy Mayhaul's, Stamford Museum exhibition, "American Art: American Women" in Connecticut. For Bellevue Hospital Park I installed "Three Related", planar sculptures of women in1983-84. Michael Brenson, of The New York Times, reviewed them with photographs. Ivan Carp and I appeared on NYC-TV talking about women's art in 1984.
In the 70's and 80's I was a board member of two women artist's organizations and co-founder of a third: Women in the Arts, The Women's Interart Center, and the NY Professional Women Artists. I wrote and performed feminist art skits and was a talking head on TV for the cause.
Linda Nochlin helped me pack up my solo exhibition at Vassar in 1976. I made big paper necklaces for the Chester French sculptures, then in front of the Brooklyn Museum, to celebrate Women in the Arts, "Works on Paper" in 1975.
I moderated a 1974 feminist class at the New School giving the lecture "What If the World's Art and Architecture Had Been Shaped by Women?" The same year NY Professional Women Artists organized "Walk Thru Art" in Central Park and Battery Park, supported by Doris Freedman, then Director of the Public Arts Council. My sculpture was in New York Magazine's, "Best Bets". A photograph was featured in Susan Manso's article, "Toward Greater Visibility," in 1975 for The Feminist Art Journal. Mary Abbott, Louise Bourgeois, Alice Neel, Susan Weil, and others participated in these shows as well.
In 1971 I helped picket MoMA with the Art Workers' Coalition walking with Mary Frank. In 1974 I wrote, performed, and made a video of skits entitled, "An Analysis of the Art World" in which I used humor to suggest changes for the art world. I made costumes, props, and had candle footlights.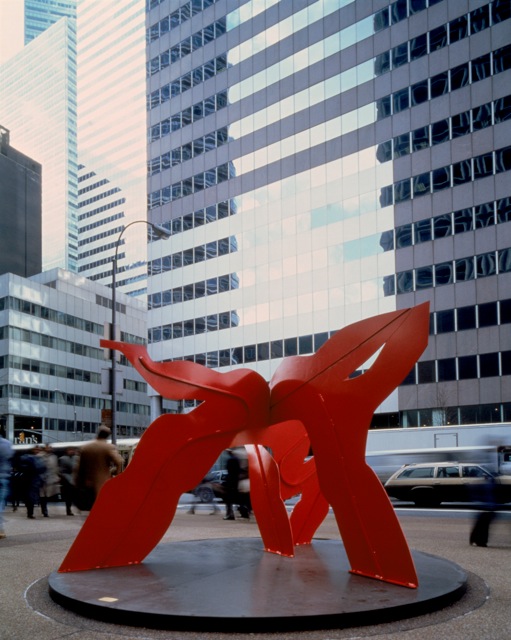 Contact
New York, NY
U.S.A.
Email
Text, images, audio, and/or video in the Feminist Art Base are copyrighted by the contributing artists unless otherwise noted. All rights reserved.