Cui Xiuwen
Beijing,
China
Cui Xiuwen (b. 1970) was born in Haerbin, China. She graduated from the Fine Arts Department of the Northeast Normal University in 1990, and by 1996 received her MFA from the Central Academy of the Fine Arts in Beijing.
She was part of several international group exhibitions from 2000 to the present; The Georges Pompidou, Paris, The Finnish Museum of Photography, The Ethan Cohen Gallery of Fine Arts, New York City, The Seoul Women's Community Center in Korea, The Victoria and Albert Museum, London, The First Israeli International Image Biennial and several other galleries and museums in China, Taiwan, Japan, Shanghai, Poland and Italy to name a few.
Feminist Artist Statement
As is evident in her latest photography series Angel, Cui Xiuwen's subject matter has undergone a transformation: her radical social criticism has been overtaken/replaced by a new interest in womanhood and related issues like pregnancy and maternity. This series is an expression of Xiuwen's experiences as a young single woman in contemporary China. Her paintings address her anxiety, concerns, vulnerability, ambition, and compassion for other women. Cui is interested in these various fundamental aspects of a woman's life, and she seeks to reveal these concerns through her works.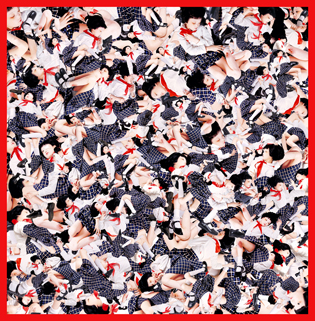 Text, images, audio, and/or video in the Feminist Art Base are copyrighted by the contributing artists unless otherwise noted. All rights reserved.