Sheila L de Bretteville
Hamden, CT
USA
Sheila Levrant de Bretteville created the first Women's Design program at Cal Arts in 1971 and became the first tenured professor and director of studies in graphic design at Yale University School of Art in 1991. During the two decades between she pioneered a new form of graphic designer-historian on both coasts of the United States and most recently in Russia. Through her deep research into the neighborhoods where her works are sited, her respect for the everyday life and memories of a community, de Bretteville has produced more than a dozen projects that are significant and sustain their local populations. For having authored and designed innovative and feminist print graphics, as well as creating more than a dozen aesthetically rich, metaphoric projects embedding typography and images in the material fabric of public sites—sidewalks, stairways, railings, light fixtures, stairs—her work was featured in the Cooper Hewitt's 2000 Triennial and she was awarded the golden medal for leadership by The American Institute of Graphic Arts in 2005.
Feminist Artist Statement
I am a feminist who believes there are many more ways to be a woman and to make feminist art than have been acknowledged. I believe that we should still be questioning the category named woman much like the way I questioned the meaning of the color pink. Neither pink nor 'woman' belong only to those designated female at birth. Nor do women have yet equal respect and opportunity without acting in the narrow format that is required still of most men. Additionally I suggest that women do and are part of as much evil as good acts that have occurred and keep happening.
And at the same time, I look back with the warmest admiration for sisterhood before and blossoming in the late 60's early 70's and 80's in LA—perhaps with somewhat pinky, rosy glasses. I continue to feel a nourishing pleasure when among those gutsy women who came to make artwork at the Los Angeles Woman's Building, publish in the early issues of our feminist journal Chrysalis and continue to marvel at our idealistic notions of how women entering places from which we have been excluded could make the world a more egalitarian and caring place. Those conversations in consciousness- raising groups and so often when we got together to talk with one another were permeated with riveting attentiveness, mutual respect, equality despite differences. And if that equal balancing of contributions I found in those conversations were the model for relationships in the world we live in, perhaps our world would not be so lacking in acceptance of one another as it appears to be right now.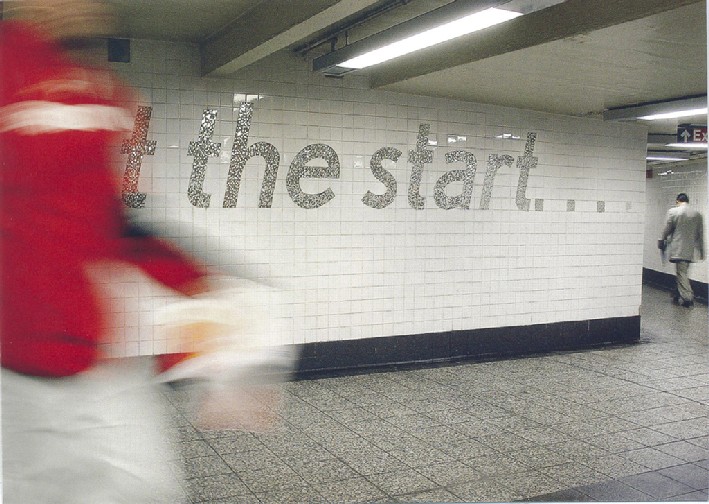 Text, images, audio, and/or video in the Feminist Art Base are copyrighted by the contributing artists unless otherwise noted. All rights reserved.