Vadis Turner
Brooklyn,
11211
After receiving her BFA and MFA at Boston University, Vadis Turner became fascinated by the possibilities presented by traditional handicraft materials to define and contradict conventional gender roles. Her mixed media work began with a debutante gown made out of wax paper from her mother's kitchen in Tennessee. She continues to be stimulated by the transcendence of the commonplace from its intended function into a vehicle for social commentary.
Through exhibitions and residencies in France, the Czech Republic and Japan, she has deepened her vocabulary and expanded her perception of women's work. Currently, her installation Bookcase is on view at the Prague Triennial at the National Gallery in the Czech Republic.
Vadis is both reviving and reinventing a function for handmade objects in a society with progressively fewer hands on activities. She lives and works in New York City.
Feminist Artist Statement
Creating desirable objects and becoming objects of beauty has long been the work of women. Her craft, like her image, is a measure of a woman's worth and tangible evidence of her time(s).
Though regional handicrafts vary greatly, there are distinct commonalities in the purpose of their creation. Ritual and shared experiences are combined with local allegory and materials to create a cultural vernacular. As handmade objects are passed down through generations, they begin to function as a portrait of the artist and her origins. They have a universal value as heirlooms, ultimately becoming historical artifacts.
Advancements in entertainment and technology have replaced many cultural traditions and diluted traditional gender roles. Synthesizing current cultural issues with materials that are representative of women's work illustrates how we spend our time and define our values. Transforming domestic materials into contemporary art objects bonds me with ancestral forms of craft that determine a woman's value, sexual worth and cultural identity.
My ever-evolving series of contemporary heirlooms will ultimately compose my dowry, a culturally relevant measure of my worth. My time, like generations of women before me, is judged by what I make with my hands.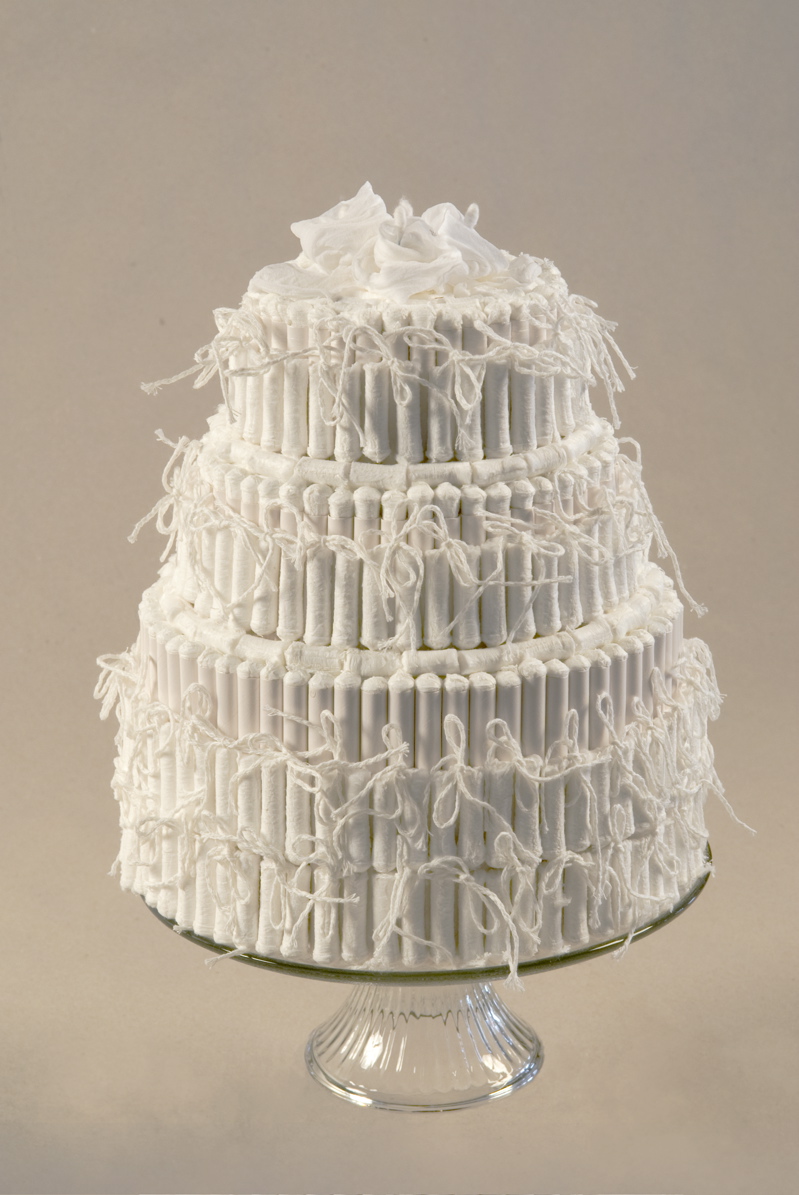 Text, images, audio, and/or video in the Feminist Art Base are copyrighted by the contributing artists unless otherwise noted. All rights reserved.