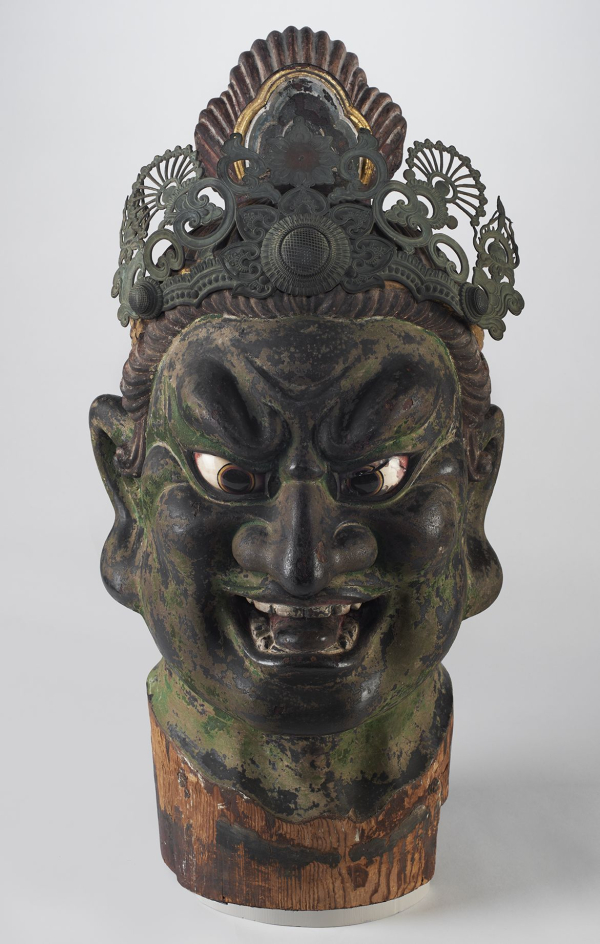 Arts of Asia
Long-Term Installation
Arts of Asia and the Islamic World, 2nd Floor
NOTE: Our Arts of Asia galleries are closed through January 21, 2022, for installation. We apologize for any inconvenience.
We house one of America's foremost collections of Asian art, with the Asian galleries currently including more than 350 works from China, Korea, Japan, and Southeast Asia. These sections are newly re-imagined, the result of a multiyear reinstallation.
The Chinese collection ranges from the Neolithic era (circa 3000 B.C.E.) to today, revealing the sophistication of Chinese craftsmanship and the variety of concerns—funerary, courtly, religious, and poetic—that combined to define traditional Chinese culture. The works also demonstrate an enduring respect for antiquity as well as novel, contemporary approaches to time-honored materials such as ink and bronze.
Among the first U.S. institutions to collect and exhibit Korean art, we house one of the country's premier collections. The galleries feature a fine selection of ceramics including early stoneware funerary vessels, inlaid celadons, and later wares with freely painted underglaze decoration. There are also rare examples of bronzes, furniture, costume, and painting.
Japanese works form the largest area within our Asian collections. The reinstallation features traditional arts of Japan such as screen and scroll paintings, woodblock prints, wood sculptures, archeological materials, and ceramics by great masters of the twentieth and twenty-first centuries. We are proud to display highlights from our important holdings of art of the Ainu people of northern Japan, material rarely seen in Western museums. A significant display of Ainu artifacts in the Arts of Japan gallery serves as a reminder of the cultural diversity within the modern nation of Japan.
The installation of the China, Japan, Korea, and Southeast Asia galleries is curated by Joan Cummins, Lisa and Bernard Selz Senior Curator, Asian Art, and Susan L. Beningson, former Assistant Curator, Asian Art.
The reinstallation of the Korea collection is made possible by the National Museum of Korea and Young Hwan Jeong. The reinstallation of the Japan collection is made possible by leadership support from Alan L. Beller, Collie and Charles Hutter, Karl and Jennifer Hutter, Katherine and Eric Mason, Claudia and Wilson Langworthy, and Barbara F. and Richard F. Moore. These generous gifts, and others, were made in honor of longtime Brooklyn Museum Trustee Leslie Langworthy Beller (1951–2017). The reinstallation of the China collection is made possible by leadership support from the E. Rhodes and Leona B. Carpenter Foundation and the Freeman Foundation. Major support for the reinstallation of the Southeast Asia collection is made possible by an anonymous donor. Additional support for the Arts of Asia collection reinstallation is provided by the Andrew W. Mellon Foundation.