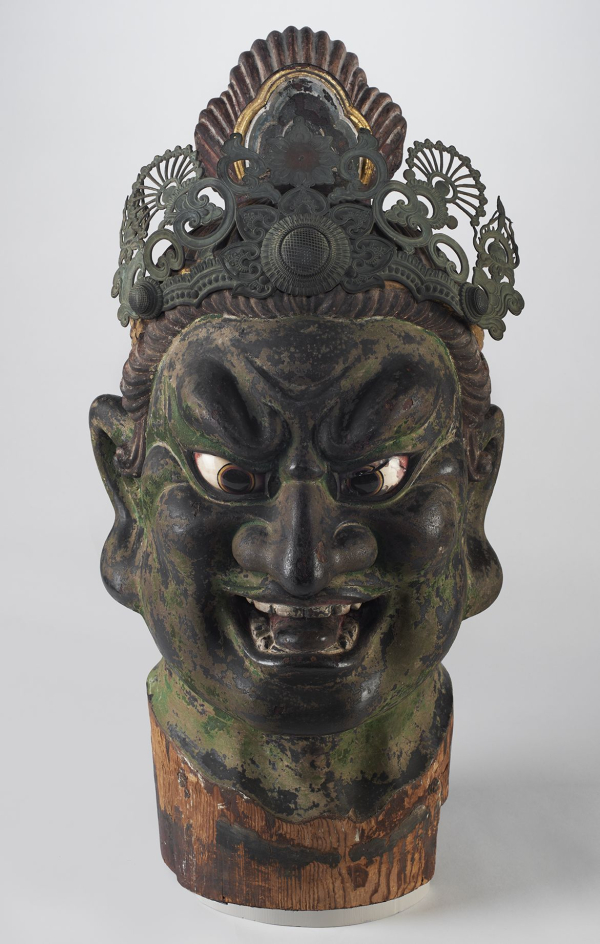 Arts of Asia
Long-Term Installation
Arts of Asia and the Islamic World, 2nd Floor
We house one of America's foremost collections of Asian art, now displayed in newly renovated galleries. We have completed a multiyear reinstallation that celebrates the great diversity of Asian art by presenting works from Japan, Korea, China, South and Southeast Asia, and the Himalayas, as well as the arts of Buddhism.
The Arts of Japan gallery features traditional forms such as paintings, woodblock prints, sculptures, and lacquerwares. We have a large, historical collection of art made by the Ainu people of northern Japan, which is prominent in the gallery, as is our important collection of ceramics by modern and contemporary masters.
Among the first U.S. institutions to collect and exhibit Korean art, we hold one of the country's premier collections. The Arts of Korea gallery offers a full range of traditional ceramic wares as well as fine paintings, costumes, home furnishings, and religious arts.
The Arts of China gallery ranges from the Neolithic era (circa 3000 B.C.E.) to today. Objects in a wide variety of mediums reveal the sophistication of Chinese artistry and reflect Chinese religious, political, and intellectual traditions that continue to evolve.
The Arts of Buddhism gallery offers an introduction to Buddhism through its art forms, featuring art from multiple Asian cultures. Juxtaposed icons of Buddhas, Bodhisattvas, and other enlightened figures, as well as tools used in worship, illustrate regional variations in practice and aesthetics.
Arts of Southeast Asia highlights our collection of historical art from the region, with a primary focus on sculpture depicting Hindu and Buddhist deities.
The largest gallery in the suite, Arts of South Asia showcases our important holdings of art from India and surrounding regions, featuring stone sculptures from Hindu and Jain temples. Celebrating a diversity of forms and traditions, the installation includes highlights from our extensive collections of manuscript paintings and early terracotta sculptures as well as decorative objects and architectural elements.
The smallest gallery in the suite, Arts of the Himalayas features sculpture and paintings from Nepal, Tibet, and neighboring regions, most of it made for use in Buddhist or Hindu religious practices.
The Arts of Asia galleries are organized by Joan Cummins, Lisa and Bernard Selz Senior Curator, Asian Art, in collaboration with Susan Beningson (Arts of China) and Alison Baldassano (Arts of the Himalayas).
The reinstallation of the Arts of Korea gallery is made possible by the National Museum of Korea and Young Hwan Jeong.
The reinstallation of the Arts of Japan gallery is made possible by leadership support from Johanna and Laurent Alpert; Wanyong and Christopher Austin; Alan L. Beller; Constance Christensen; Katharine and Peter Darrow; Jamie and Robert P. Davis; William F. Gorin; Michele Hertz and Lawrence Friedman; Collie and Charles Hutter, Karl and Jennifer Hutter, and Katherine and Eric Mason; Danielle and Jeff Karpf; Claudia and Wilson Langworthy; Joan B. Mirviss and Robert J. Levine; Barbara F. and Richard W. Moore; Annie Paulsen and Al Garner; Leslie and David Puth; Elizabeth A. Sackler; Jennifer Sage and Nicolas Grabar; Anna and George Sampas; and Wendy and Stephen Shalen. These generous gifts were made in honor of longtime Brooklyn Museum Trustee Leslie Langworthy Beller (1951–2017).
The reinstallation of the Arts of China gallery is made possible by leadership support from the E. Rhodes and Leona B. Carpenter Foundation. Major support is provided by The Freeman Foundation.
Major support for the reinstallation of the Arts of Southeast Asia gallery is made possible by an anonymous donor.
The reinstallation of the Arts of South Asia gallery is made possible by gifts from numerous donors, with major support from John and Carol Rutherford. This project is supported in part by the National Endowment for the Arts.
Leadership support for the reinstallation of the Arts of Asia galleries is provided by

Additional support is provided by Ellie and Edgar Cullman, Lisa and Bernard Selz, and Gary M. Smith and Teresa Kirby.