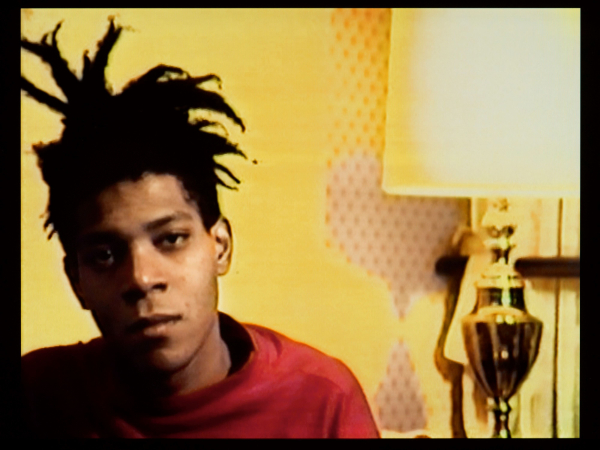 Basquiat: The Unknown Notebooks
April 3–August 23, 2015
Brooklyn-born artist Jean-Michel Basquiat filled numerous notebooks with poetry fragments, wordplay, sketches, and personal observations ranging from street life and popular culture to themes of race, class, and world history. The first major exhibition of the artist's notebooks, Basquiat: The Unknown Notebooks features 160 pages of these rarely seen documents, along with related works on paper and large-scale paintings.
A self-taught artist with encyclopedic and cross-cultural interests, Basquiat was influenced by comics, advertising, children's sketches, Pop art, hip-hop, politics, and everyday life. Basquiat: The Unknown Notebooks emphasizes the distinct interplay of text and images in Basquiat's art, providing unprecedented insight into the importance of writing in the artist's process. The notebook pages on display contain early renderings of iconic imagery—tepees, crowns, skeleton-like figures, and grimacing faces—that also appear throughout his large-scale works, as well as an early drawing related to his series of works titled Famous Negro Athletes.
Basquiat: The Unknown Notebooks is organized by the Brooklyn Museum and is curated by Dieter Buchhart, guest curator, with Tricia Laughlin Bloom, former Associate Curator of Exhibitions, Brooklyn Museum. A fully illustrated catalogue accompanies the exhibition.