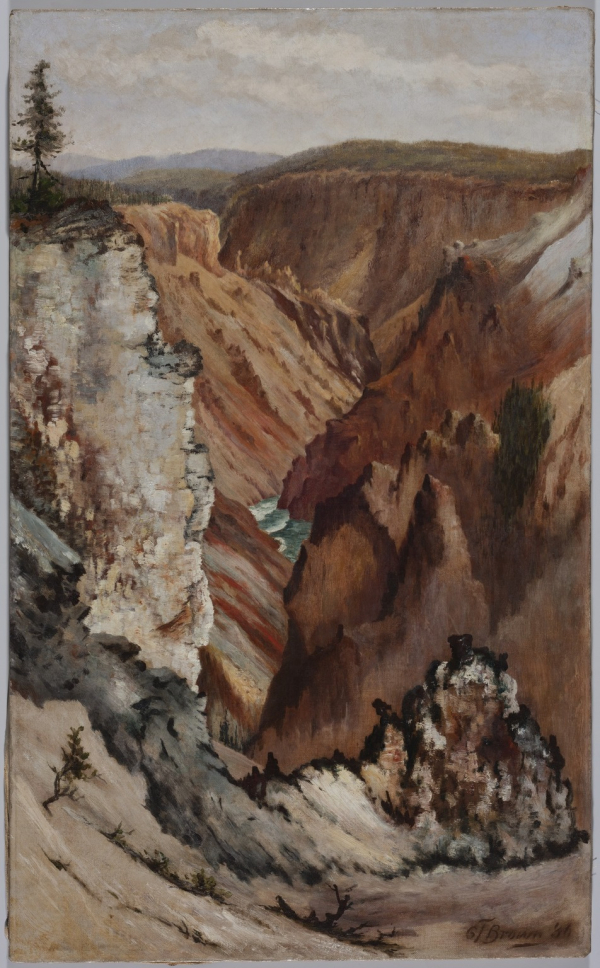 Museum Spotlight: Eye to the West: Grafton Tyler Brown
Opening September 15, 2023
American Art Galleries, 5th Floor
​​Grafton Tyler Brown (1841–1918) is the first-known artist of African descent to make his career in the Pacific Northwest. At once intimate and sweeping, his works offer a distinct perspective on the American frontier.
Born in Pennsylvania, Brown moved to San Francisco at age seventeen. He built a successful commercial lithography practice but ultimately sold the business to pursue landscape painting. After stints in Oregon and British Columbia, Brown spent six years in Wyoming's Yellowstone National Park. There he depicted the rugged terrain and breathtaking vistas with boldness and authority.
Highlighting Brown's unique approach to these scenes—including his paint-to-order business model—Eye to the West presents two selections from his Yellowstone series. These accessible works counterpoint the monumental compositions that Hudson River School artists made for their wealthy East Coast patrons.
Eye to the West: Grafton Tyler Brown is organized by Stephanie Sparling Williams, Andrew W. Mellon Curator of American Art, with Caroline Gillaspie, Assistant Curator of American Art, and Grace Billingslea, Curatorial Assistant, Arts of the Americas and Europe.
Conservation research and treatment were conducted by Ellen Nigro, Assistant Paintings Conservator, with analytical support from Elena Basso, Associate Research Scientist with the Network Initiative for Conservation Science (NICS), and funding through the Andrew W. Mellon Foundation.