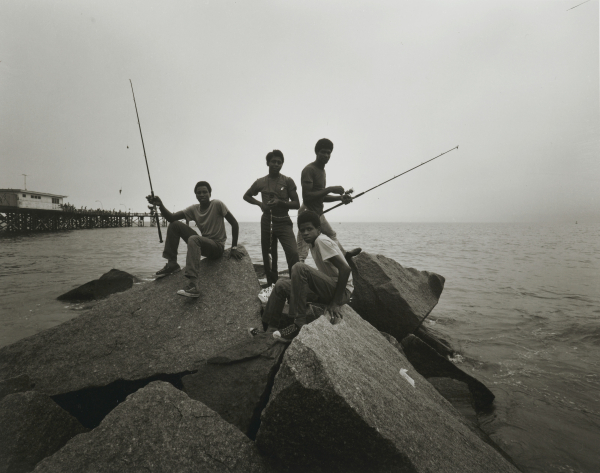 Forever Coney: Photographs from the Brooklyn Museum Collection
November 20, 2015–March 13, 2016
As one of America's first seaside resorts, Coney Island has attracted adventurous visitors and undergone multiple transformations, inspiring photographers since the mid-nineteenth century.

Forever Coney: Photographs from the Brooklyn Museum Collection features forty-two images that celebrate the people and places that make up Coney Island. The earliest works, taken by photographers such as George Bradford Brainerd and Irving Underhill, document the resort from the post–Civil War period through the turn of the twentieth century. Later artists such as Harry Lapow and Stephen Salmieri have photographed the many personalities that have passed through the site.

The photographers included in this exhibition are George Bradford Brainerd, Lynn Hyman Butler, Anita Chernewski, Victor Friedman, Kim Iacono, Sidney Kerner, Harry Lapow, Nathan Lerner, Jack Lessinger, H.S. Lewis, John L. Murphy, Ben Ross, Stephen Salmieri, Edgar S. Thomson, Arthur Tress, Irving Underhill, Breading G. Way, Eugene Wemlinger, and Harvey R. Zipkin.

Forever Coney: Photographs from the Brooklyn Museum Collection is organized by Connie H. Choi, Assistant Curator of American Art, Brooklyn Museum. It is presented in conjunction with the exhibition Coney Island: Visions of an American Dreamland, 1861–2008.
This exhibition is made possible by the Eugénie Prendergast Fund for American Art, given by Jan and Warren Adelson.