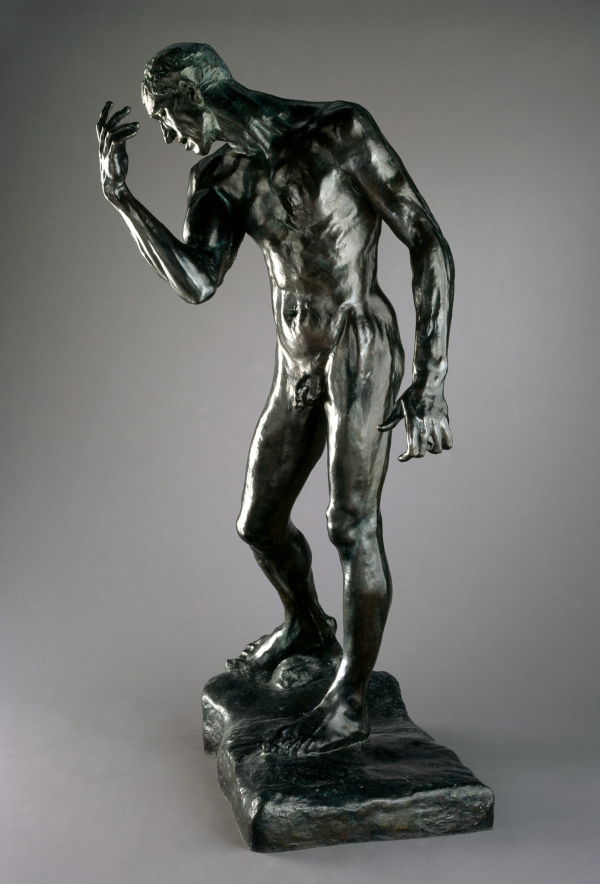 Rodin at the Brooklyn Museum: The Body in Bronze
November 17, 2017–April 22, 2018
We mark the hundredth anniversary of Auguste Rodin's death, in 1917, with an installation of our remarkable collection of 58 Rodin bronzes, acquired through a generous gift from the Iris and B. Gerald Cantor Foundation in 1983.
Rodin at the Brooklyn Museum: The Body in Bronze highlights the extraordinary tension in Rodin's work between the figure itself and abstract form, allowing the fluid contours, animated surfaces, and emotional presence of these bronzes to emerge fully. The presentation places the works in their historical context, examining Rodin's legacy and reputation, and exploring his sculptural practice and the bronze casting process.
Rodin heralded a new era in sculpture, and he is represented here through each phase of his prolific career, including both small and monumental works related to his best-known commissions: The Gates of Hell (begun 1880), the Monument to Balzac (1891–98), and The Burghers of Calais (1884–95). Also featured are some of his sensitively rendered studies of hands as well as fragments of ancient sculptures from our collection that are similar to those that inspired Rodin.
Rodin at the Brooklyn Museum: The Body in Bronze is organized by Lisa Small, Senior Curator, European Art, Brooklyn Museum.