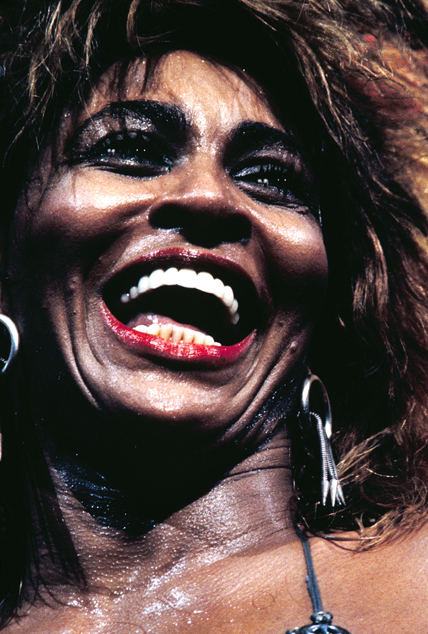 Who Shot Rock & Roll: A Photographic History, 1955 to the Present
Who Shot Rock & Roll is the first major museum exhibition on rock and roll to put photographers in the foreground, acknowledging their creative and collaborative role in the history of rock music. From its earliest days, rock and roll was captured in photographs that personalized, and frequently eroticized, the musicians, creating a visual identity for the genre. The photographers were handmaidens to the rock-and-roll revolution, and their images communicate the social and cultural transformations that rock has fostered since the1950s. The exhibition is in six sections: rare and revealing images taken behind the scenes; tender snapshots of young musicians at the beginnings of their careers; exhilarating photographs of live performances that display the energy, passion, style, and sex appeal of the band on stage; powerful images of the crowds and fans that are often evocative of historic paintings; portraits revealing the soul and creativity, rather than the surface and celebrity, of the musicians; and conceptual images and album covers highlighting the collaborative efforts between the image makers and the musicians.
Who Shot Rock & Roll: A Photographic History, 1955 to the Present is organized by the Brooklyn Museum with guest curator Gail Buckland.
The exhibition is sponsored by
Generous support is provided by the Barbara and Richard Debs Exhibition Fund, the Arline and Norman M. Feinberg Exhibition Fund, and the Martha A. and Robert S. Rubin Exhibition Fund. Additional support provided by Matthew Marks Gallery.
Print media sponsor
Radio media sponsor
Online media sponsor
Tour Schedule with Dates
November 10, 2012–March 3, 2013
June 15–October 21, 2012
February 12–May 13, 2012
October 21, 2011–January 15, 2012
June 24–September 18, 2011
February 24–May 22, 2011
October 23, 2010–January 23, 2011
June 26–September 26, 2010
March 5–May 30, 2010
October 30, 2009–January 31, 2010