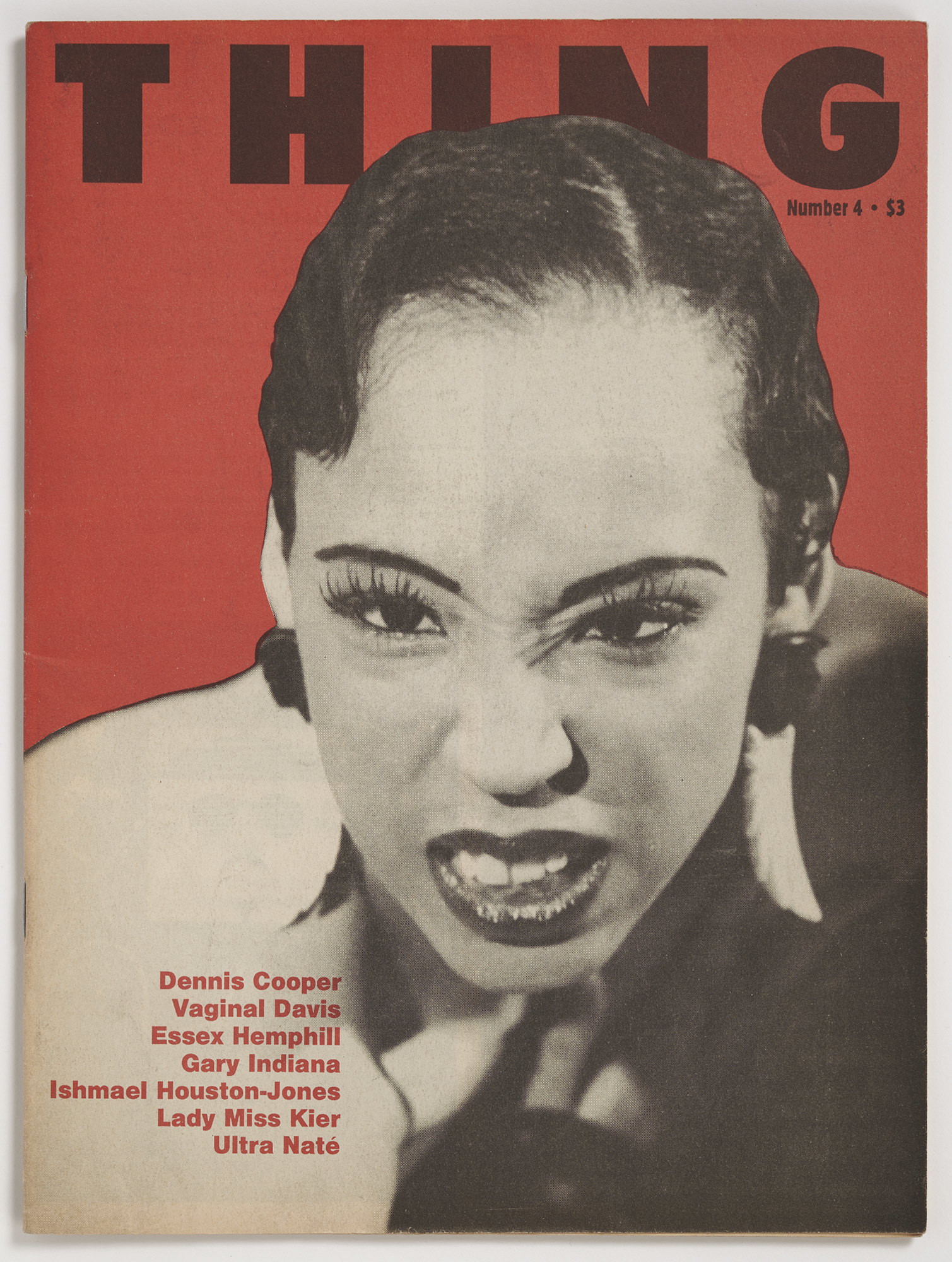 How to Plan a Zine Project
An excerpt from a guide by zine artist Neta Bomani.
A zine is an independently made publication that follows a do-it-yourself philosophy emphasizing expression and connection over exploitation and alienation. Zines have no strict rules or aesthetics and can feature a variety of content, from radical political writings to personal stories to experimental art.
Sometimes it's hard to get a zine project started. The best way to make a zine is simply to start! Below are questions and points to consider when initiating a zine. Read a full zine-making guide online, or pick up a physical copy in Copy Machine Manifestos: Artists Who Make Zines at the Brooklyn Museum while supplies last.
Concept
Who are you making the zine for? What communities are important to you?
Style and tone
How do you want to affect your audience? What jargon or colloquialisms do you want to use or avoid? What feelings do you want to express? Does it make sense to use your sense of humor to express yourself? What politics are important to you? Are you protesting something or someone?
Content
Zines can be about anything and feature a variety of content. Here's an expansive (not exhaustive) list of things to consider for zine content:
Title
Front and back cover
Table of contents
Introduction
Author bio(s), letter to readers or letter from the editor
Advice columns
Comic strips
Do-it-yourself (DIY), how-tos, or tutorials
Essays or articles
Fan fiction
Interviews
Jokes
Journal/diary entries or rants
Lists
Manifestos or political ideologies
Poetry
Recipes
Reviews (zine, book, film, music, etc.)
Short stories or narratives
Editor/author contact information (unless you want to remain anonymous; you can also use a pseudonym)
Credits, acknowledgments, works cited, or bibliography
(Anti-)copyright statement
Materials
Software
Unless you plan on making your entire zine by hand and scanning and/or photocopying it to produce the main reference zine and its copies, you'll need the help of software to lay out your zine. Below are examples of publishing software:
Free: Scribus, Spectrolite, Electric Zine Maker, Amy Zine
Paid/subscription: Affinity Publisher, Adobe InDesign, Microsoft Publisher
Printmaking
There are many ways to make prints: photocopier, scanner, risograph, mimeograph, stencil duplicator, offset lithography, silkscreen, linoleum blocks, carving tools, inkjet, laser, thermofax, pressure transfer, etc.
Writing instruments
Produce writing, marks, and textures with markers, crayons, pencils, fountain pens, (archival) ink, stamps, letrasets, paint, white-out, typewriter, the list goes on . . .
Embellishments
How can you add some extra flair or decoration to your zine project? Try photographs, magazines, newspapers, recycled paper, patterned paper, washi tape, stickers, glitter, etc.
Cutting instruments
Most zine projects involve cutting paper and other materials down to size. You'll need a cutting mat, snap-off blade or utility knife, scissors, ruler, and/or heavy-duty paper trimmer.
Binding materials, fasteners, and adhesives
Most zines are bound together with staples, thread (bookbinding thread, craft thread, or embroidery floss), or glue. A long-arm or booklet stapler, needle(s), and beeswax thread conditioner will support the use of the aforementioned materials.
You can also try other binding materials: tape, double-sided tape, prong fasteners, binder rings, round head fasteners or brads, rubber bands, paper clips, binder clips, velcro, pipe cleaners, screws, etc.
Budget
What constraints do you have? How much total money do you have to spend on the zine project? How much do you need to sell the zine to cover the costs of making the zine? Generally, the sale price should be double the unit price (the cost to produce one zine) inclusive of any labor, materials, or shipping costs.
Which free or low-cost resources do you have access to? Which discounts (student, teacher, artist, low-income, etc.) apply to you? Local print/copy shops are usually cheaper than commercial places. Some shops might be open to working with you on your zine project at discounted prices if you ask.
Read the full guide online or snag a free copy in Copy Machine Manifestos: Artists Who Make Zines at the Brooklyn Museum while supplies last.
Neta Bomani is an abolitionist, learner, and educator who is interested in parsing information and histories while making things by hand with human and nonhuman computers. Bomani's work combines archives, oral histories, computation, social practices, printmaking, paper engineering, zine making, and workshops to create do-it-yourself artifacts.