Designer Tokyo James on Nigerian Style and Evolving Masculinity
"We are trying to celebrate all forms of masculinity in a thoughtful and meaningful way."
Nigerian British designer Iniye Tokyo James is interested in how we use fashion to tell each other who we are—conveying our backgrounds, our values, and how we want to represent ourselves in the world. His designs for the luxury brand Tokyo James, which he founded in 2015, speak to the complexity of each individual story, bringing gender-fluid elements to menswear silhouettes along with a mix of traditional and contemporary styles. He shared his insights on conceptualizing those designs as ideas around masculinity evolve, particularly in the world of fashion. James's designs are on view as part of Africa Fashion at the Brooklyn Museum through October 22.
This interview has been edited and condensed.
On finding inspiration in daily life
As a designer, I draw inspiration from various scenarios, factors, and happenings in people's everyday lives, whether they come from religion, social interaction, or politics. I feel that the greatest inspiration is how we as human beings interact—how different scenarios play out, how we interact with nature, how we interact with the cities that we live in, and how we relate to one another, whether you're from a village in Lagos or you're from the countryside in Wales. Human interaction is at the core of who I am as a designer.
On forming early ideas of masculinity
I'm from an African home, and I learned masculinity from two standpoints. Being born and raised in the United Kingdom, I learned masculinity from that aspect, but I also learned masculinity from an African point of view. For me, masculinity was caring. It was nurturing. In our household, we were able to express ourselves in whatever form we wanted to. We were always encouraged to talk and share our feelings. It was strange learning masculinity outside of our family home and in the media, where traditional masculinity looked very different.
I think that as I've grown and experienced life, I've realized that these represent different forms of masculinity. One form of masculinity is not higher than the other.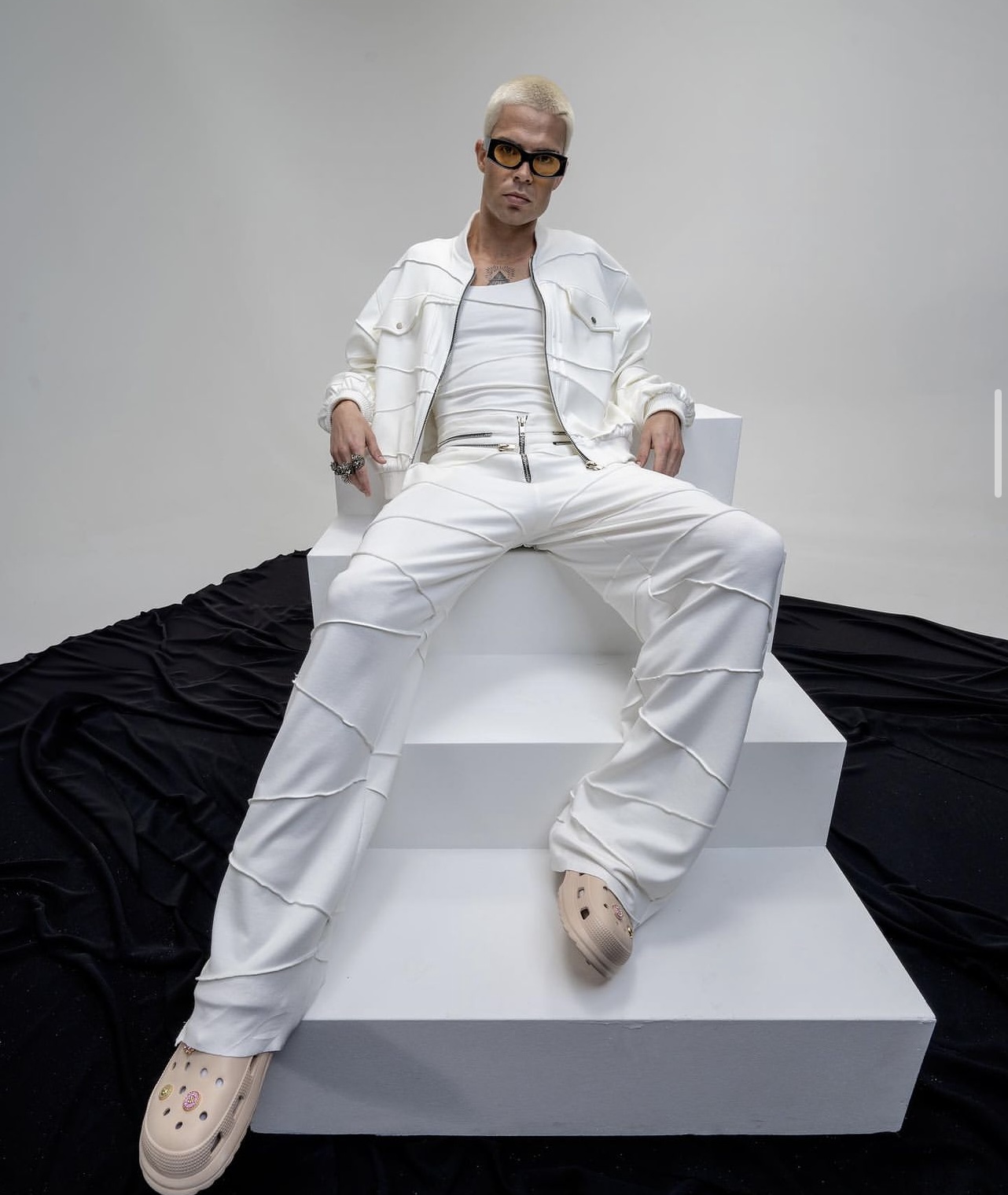 (Photo: courtesy of Tokyo James)
On evolving masculinity in the fashion industry
The subject of masculinity influences a lot of our design work. We think about how society is evolving in its ever-growing relationship with masculinity. We look at how we have become more accepting and tolerant of different forms of masculinity and how the definition of what it means to be a man is ever-widening.
What we do not want to do is alienate the original. It might have been traditional in its stance—and there is room for growth—but we don't want to replace one form of masculinity with another form of masculinity. We are trying to celebrate all forms of masculinity in a thoughtful and meaningful way when it comes to designing the clothes, to speak to as many forms of men as possible.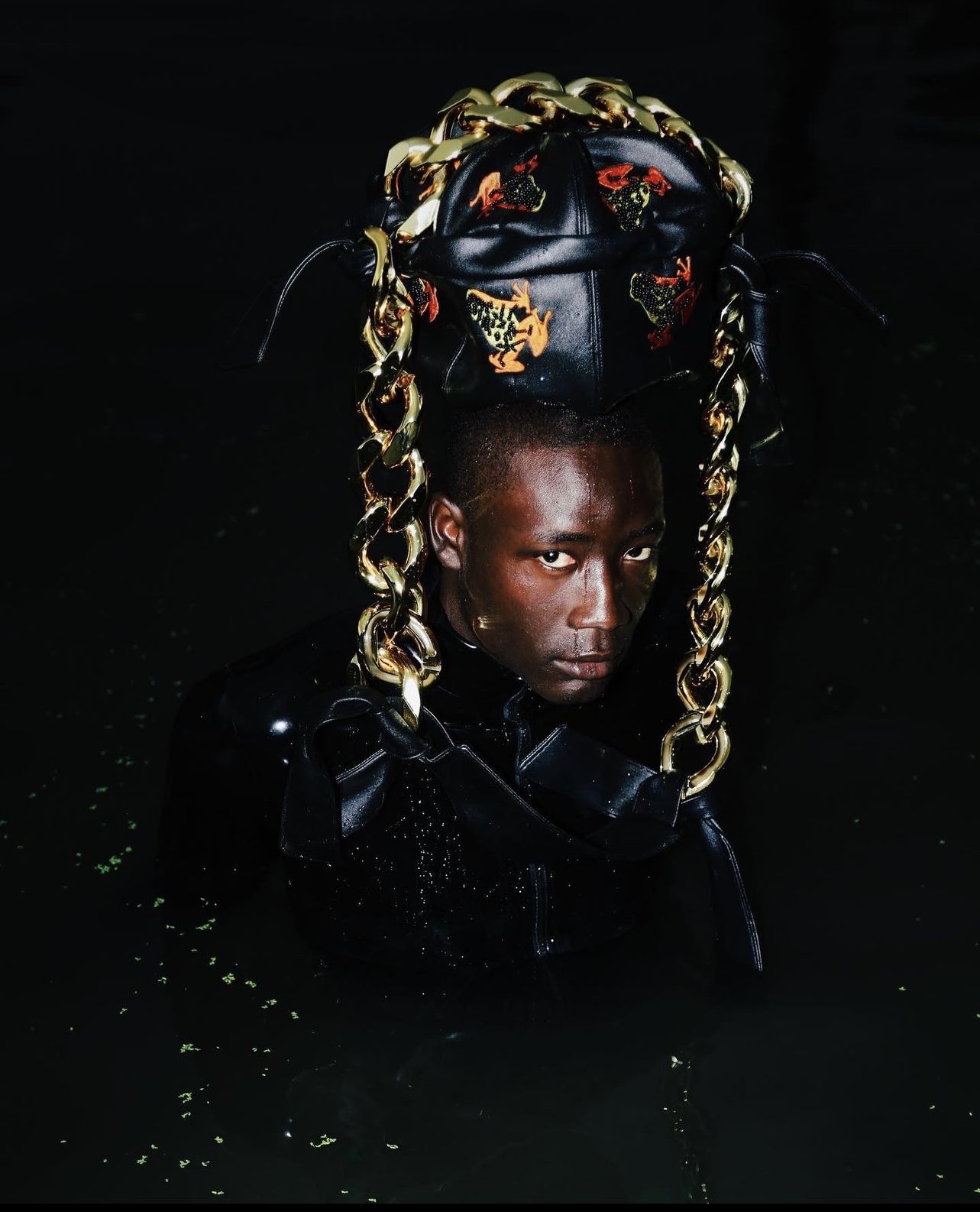 (Photo: courtesy of Tokyo James)
I think masculinity is not linear at all. I feel, as an industry, it's our duty to cater to the various forms of what we see and make sure that everyone is welcome. We should speak out about the parts that are bad and find a way of evolving them, not replacing them.
On fusing traditional and contemporary styles
We infuse [our designs with] the legacy and the constitution of traditional Nigerian style. We bring those styles, those iconographies, those distinct attributes that are Nigerian, and we modernize them for a wider world. You can see that [a design is] African, but it's relatable to the man in Australia, it's relatable to the man in Paris or Milan or Canada, it's relatable to the man in New Zealand. It's something they can see, they don't feel alienated from it in any way, and that's how we feel that we further the legacy of traditional and constitutional Nigerian style.
Corinne Segal is Senior Manager of Web Content at the Brooklyn Museum.