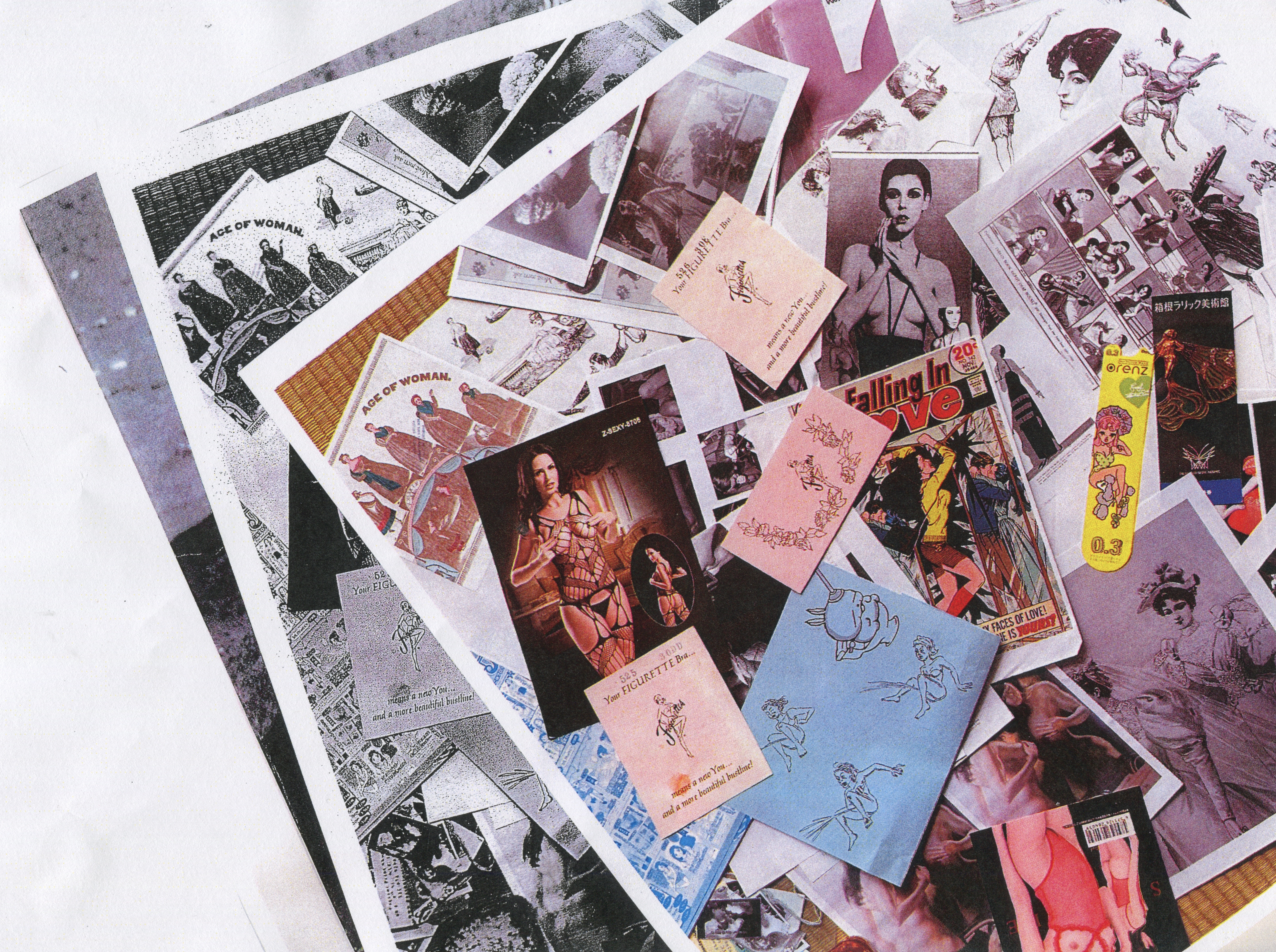 Zine Artists on Their Most Essential Tools
Paper, printers, language, time—these tools, ranging from basic materials to less tangible concepts, are just a few that came up when we asked several zine artists about the foundations of their practice. Read how they described their most essential tools below, and check out their work (along with others') at Printed Matter's Sunday Zine Fair at the Brooklyn Museum on Sunday, November 19. For more on the practice and history of zine-making, visit Copy Machine Manifestos: Artists Who Make Zines, on view from November 17, 2023, to March 31, 2024.
*
"Paper and language are the two most essential tools for zine-making, aside from a copier or printer. It is really helpful for me to be surrounded physically by the material image. In the liminal space of selecting and framing, it is as if the paper and I are having a tactile conversation. This conversation becomes the language of the zine, the content. As an artist I have to contend with my use of materials; sometimes all the paper I use to make one zine feels wasteful. Language is essential, because without the message it would not be worth the sacrifice of trees." —Nyle G. Kim Kaliski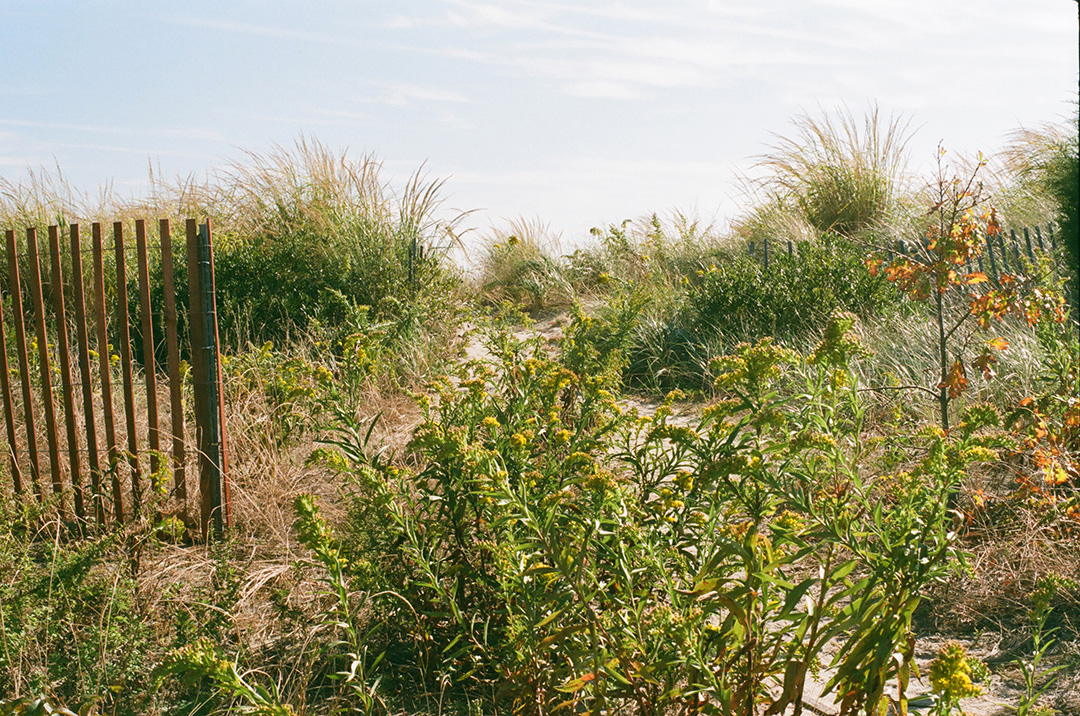 A path that zine artist Sarah Nicholls walks when seeking inspiration for her practice. (Photo: Sarah Nicholls)
"For over a decade, I've been publishing a series of small handmade pamphlets and distributing them to subscribers. I use this series to explore landscape, history, and urban nature in NYC. I start my research for each issue by taking a walk. Walking is the first tool I use because walking slows down the details. It is a time-based medium, one that develops at the rate that your body moves through space. I think of it as similar to reading, a process where you travel through the landscape of a book. The inner reading voice in your head tells you a story that develops as you turn each page. When I'm walking, the story of the place I'm trying to learn about develops along the path. I revisit places and notice new details each time. Each new detail builds on the last, adding up to a complex whole." —Sarah Nicholls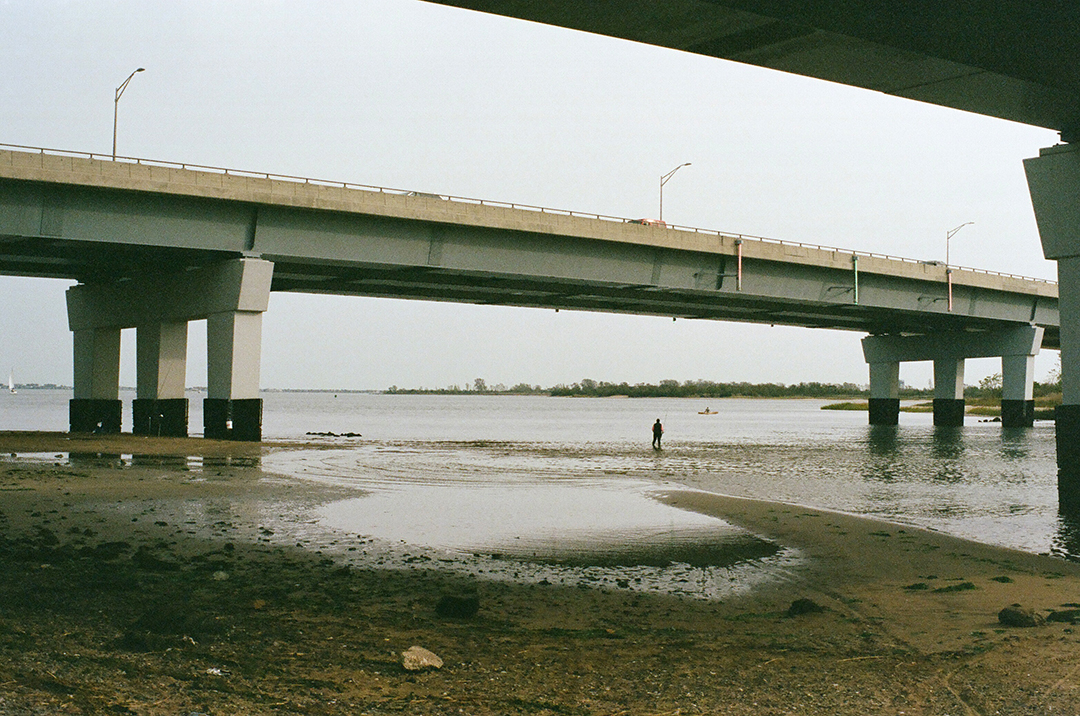 Another vantage point from one of Sarah Nicholls's walks. (Photo: Sarah Nicholls)
"Our eyes are the most essential tool of our practice. Eyes are a conduit for inspiration, judgment, the construction of meaning, and emotional connection. Seeing includes not only what we see but also how we see it. How we see has a direct influence on how we make. We like to play with the tension between the familiar 'I've seen this somewhere before' and novelty 'I've never seen anything like it.' We like to challenge our assumptions about how we see and, in turn, hope that our work does the same for viewers. The eyes bear witness, they notice, they admire, they ultimately reflect. It is through seeing that we trust each other and ourselves as collaborators and artists. When we are lost, we remind each other, 'We'll know it when we see it.'" —Sarah Elawad and Nathan Davis
Corinne Segal is the Senior Web Content Manager at the Brooklyn Museum.