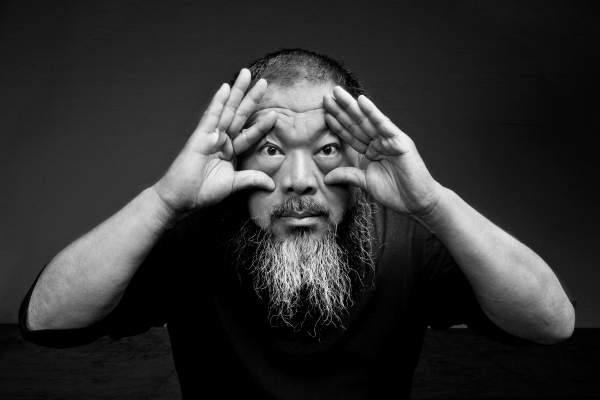 Ai Weiwei: According to What?
April 18–August 10, 2014
Ai Weiwei is one of China's most prolific and provocative contemporary artists. Featuring over forty works spanning more than twenty years, Ai Weiwei: According to What? explores universal topics of culture, history, politics, and tradition, showcasing the artist's remarkably interdisciplinary career as a photographer, sculptor, architect, and activist.
These works spotlight issues of freedom of expression, as well as individual and human rights both in China and globally. Many use minimal forms and methods, while others manipulate traditional furniture, ancient pottery, and daily objects in ways that question cultural values and challenge political authority.
Ai is best known for projects such as his collaboration with Herzog & de Meuron on the 2008 Beijing Olympic National Stadium, as well as his embrace of the Internet and social media as a platform for his activism. Despite his arrest and eighty-one-day detention in 2011, Ai has continued to create art that transcends dualities between East and West.
Ai Weiwei: According to What? is organized by the Mori Art Museum, Tokyo. It is curated by Mami Kataoka, Mori Art Museum Chief Curator, and the Brooklyn presentation is organized by Sharon Matt Atkins, Managing Curator of Exhibitions, Brooklyn Museum.
This exhibition in Brooklyn has been made possible by Lisson Gallery, Mary Boone Gallery, the Andrew J. and Christine C. Hall Foundation, the May and Samuel Rudin Family Foundation, Galerie Urs Meile, and the Martha A. and Robert S. Rubin Exhibition Fund. Additional support is provided by the American Chai Trust for education and public programs.
Print media sponsor