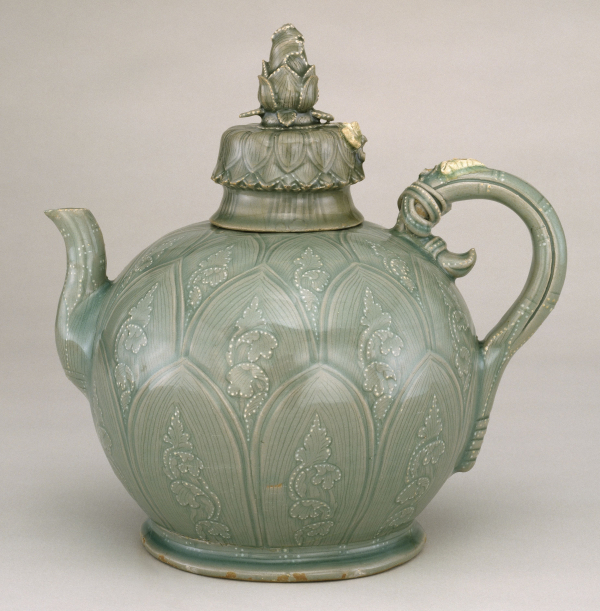 Arts of Korea
December 15, 2017
Our pioneering collection of Korean art is one of the largest and most important Korean collections in the United States. A selection returns to view in a new gallery three times the size of the previous space and featuring many treasures never before shown. At the center of this state-of-the-art installation are the luminescent celadon ceramics of the Goryeo dynasty. These include a famed ewer in the shape of a lotus bud widely acknowledged to be the finest Korean ceramic in the Western hemisphere. But the riches of the Brooklyn collection—from golden earrings of the Silla kingdom to vibrant costumes, paintings, and furnishings of the Joseon dynasty—show that the sophistication of Korean art stretches far beyond these celebrated green wares.

Following a multiyear renovation of our second floor, the Arts of Korea is the first phase of a major reinstallation of our renowned Arts of Asia and Arts of the Islamic World collections.

This installation of the Brooklyn Museum's Arts of Korea collection is organized by Joan Cummins, Lisa and Bernard Selz Senior Curator, Asian Art, and Susan L. Beningson, Assistant Curator, Asian Art.
The reinstallation of the Korea collection was made possible by three generous grants from the National Museum of Korea.