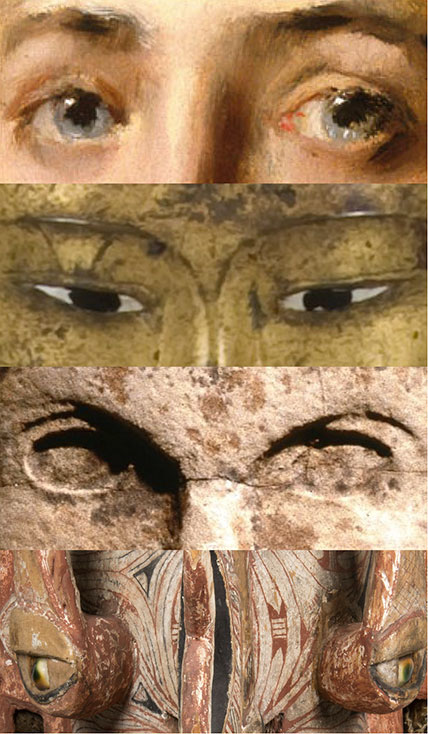 Connecting Cultures: A World in Brooklyn
April 19, 2012–October 2, 2016
This innovative, cross-cultural installation was developed to create new ways of looking at art by making connections between cultures as well as objects. Located in our first-floor Great Hall, it provides for the first time a dynamic and welcoming introduction to our extensive collections, featuring pieces that represent peoples throughout time and around the world.
Connecting Cultures is organized around three main themes: "Connecting Places," "Connecting People," and "Connecting Things." In viewing the juxtaposition of thematically linked works, you are invited to consider the importance of place, of self-representation in art, and of the role that objects play in supporting personal and cultural identity. Works on display include Gaston Lachaise's monumental Standing Woman, Nick Cave's Soundsuit, and kero cups used in Andean ritual.
Connecting Cultures: A World in Brooklyn was a joint effort of our curators, organized by Kevin Stayton, Chief Curator. The installation was designed by Matthew Yokobosky, Chief Designer, Brooklyn Museum.
Generous support for this long-term installation was provided by Lisa and Dick Cashin.