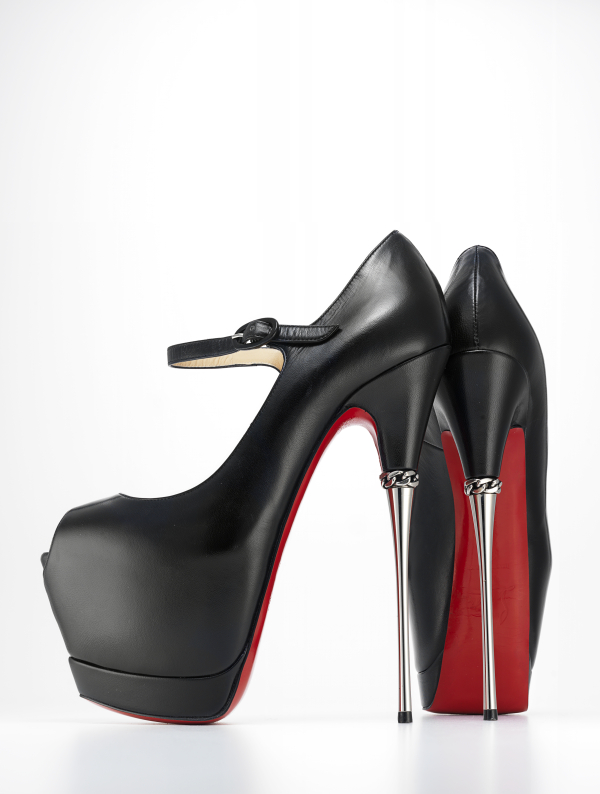 Killer Heels: The Art of the High-Heeled Shoe
September 10, 2014–March 1, 2015
Killer Heels explores fashion's most provocative accessory. From the high platform chopines of sixteenth-century Italy to the glamorous stilettos on today's runways and red carpets, the exhibition looks at the high-heeled shoe's rich and varied history and its enduring place in our popular imagination.
As fashion statement, fetish object, instrument of power, and outlet of artistic expression for both the designer and the wearer, throughout the ages the high-heeled shoe has gone through many shifts in style and symbolism. Deadly sharp stilettos, architecturally inspired wedges and platforms, and a number of artfully crafted shoes that defy categorization are featured among the more than 160 historical and contemporary heels on loan from designers, from the renowned Brooklyn Museum costume collection housed at the Metropolitan Museum of Art, and from the Bata Shoe Museum. Designers and design houses represented in Killer Heels include Manolo Blahnik, Chanel, Salvatore Ferragamo, Zaha Hadid X United Nude, Iris van Herpen X United Nude, Christian Louboutin, Alexander McQueen, André Perugia, Prada, Elsa Schiaparelli, Noritaka Tatehana, Vivienne Westwood, and Pietro Yantorny.
Presented alongside the objects in the exhibition are six specially commissioned short films inspired by high heels. The filmmakers are Ghada Amer and Reza Farkhondeh, Zach Gold, Steven Klein, Nick Knight, Marilyn Minter, and Rashaad Newsome.
Killer Heels: The Art of the High-Heeled Shoe is organized by Lisa Small, Curator of Exhibitions, Brooklyn Museum. A fully illustrated catalogue accompanies the exhibition.