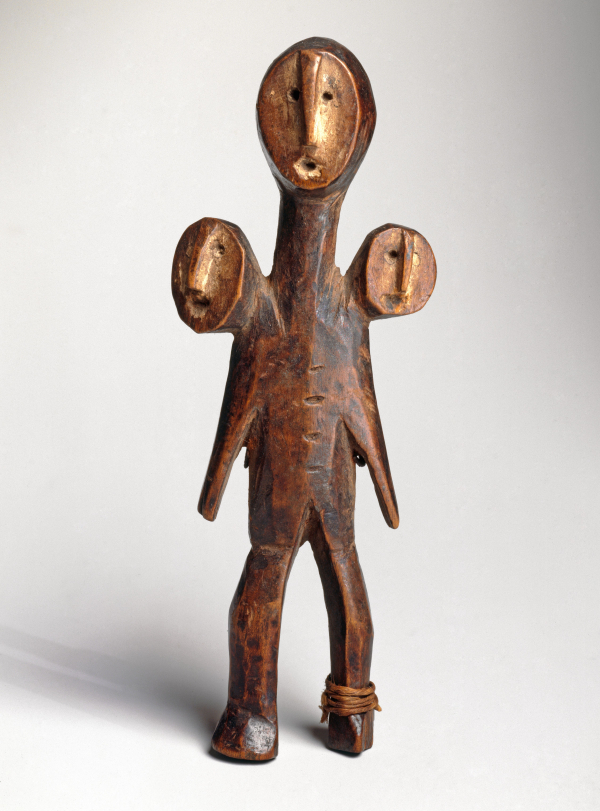 Museum Spotlight: Sakimatwemtwe: A Century of Reflection on the Arts of Africa
Opens April 7, 2023
Egyptian Galleries, 3rd Floor
This year marks the hundredth anniversary of a watershed exhibition of African art mounted at the Brooklyn Museum. Despite its problematic title, Primitive Negro Art, Chiefly from the Belgian Congo, the display included over fourteen hundred objects from African regions and, importantly, presented them as works of art. Reflecting upon the momentous exhibition's legacy, this centennial installation centers on the sakimatwemtwe figure. Meaning "many heads" to the Bwami society of the Lega people of the Democratic Republic of the Congo, sakimatwemtwe symbolizes the consideration of multiple perspectives—a principle that this installation aims to achieve. While highlighting African works acquired for the 1923 exhibition, Sakimatwemtwe: A Century of Reflection on the Arts of Africa contextualizes them within a more holistic view of African creativity at the time, in part by incorporating works by early twentieth-century African modernists.
Museum Spotlights are intimate installations of noteworthy collection works, recent acquisitions, and loans, presented to encourage deeper conversations about art, history, and justice.
Sakimatwemtwe: A Century of Reflection on the Arts of Africa is organized by Ernestine White-Mifetu, Sills Foundation Curator of African Art, and Annissa Malvoisin, Bard Graduate Center / Brooklyn Museum Postdoctoral Fellow in the Arts of Africa.