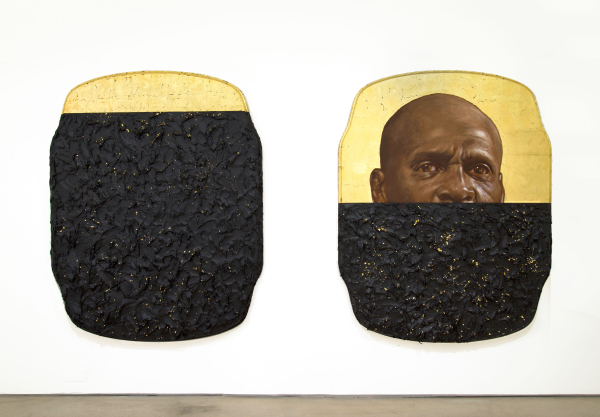 I See Myself in You: Selections from the Collection
August 26, 2015–February 26, 2017
The human body has occupied a significant place in the imaginations of artists, from our earliest ancestors to today. Central to how we understand and locate ourselves both individually and collectively, the body is a site of commonality and of conflict, of belonging and of difference.
The works on view in I See Myself in You: Selections from the Collection show real and imagined bodies, sometimes in fragments and sometimes whole, and sometimes just the elusive trace of a human presence. In works ranging from plaster reproductions of the ancient Egyptian queen Nefertiti to painted likenesses of a female artist assuming the appearance of Pop art icon Andy Warhol to photographs of 1990s-era Brooklynites, the stories they call forth are shaped by history, current events, and place, as well as the sights and sounds of daily life.
I See Myself in You demonstrates our continuing commitment to living artists and to collecting distinctive art of our time, highlighting both recent acquisitions and works that have entered our collection over the past five decades. In collecting contemporary art, we focus primarily on the twenty-first century, during which time Brooklyn has become one of the most vibrant centers of cultural production in the world.
The exhibition is organized by Eugenie Tsai, John and Barbara Vogelstein Curator of Contemporary Art, and Rujeko Hockley, Assistant Curator of Contemporary Art, Brooklyn Museum.
The generous support of the John and Barbara Vogelstein Contemporary Acquisitions Challenge has made possible many recent additions to the collection featured in I See Myself in You: Selections from the Collection. This exhibition was also made possible in part with support from the FUNd.

The creation of the contemporary galleries was made possible in part through support provided by the New York City Council through the efforts of council member Bill de Blasio.