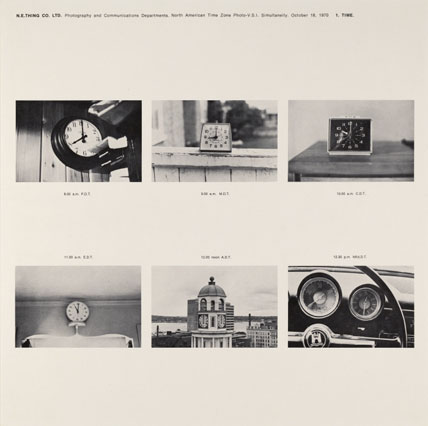 Materializing "Six Years": Lucy R. Lippard and the Emergence of Conceptual Art
September 14, 2012–February 17, 2013
This exhibition is devoted to examining the defining impact Lucy R. Lippard's groundbreaking book Six Years had on the emergent Conceptual art movement. Published in 1973, Six Years simultaneously catalogued and described the development of conceptual art practices in the late sixties and early seventies, and is now widely considered an essential reference work for the period. Using the book's content to structure the exhibition, Materializing "Six Years" showcases the artists brought together and championed by Lippard, and demonstrates how her curatorial projects, critical writing, and political engagement helped to redefine exhibition-making, art criticism, and the viewing experience.
The exhibition will feature more than 170 objects by nearly ninety artists who were working internationally across a range of mediums. In addition to presenting important artworks, the exhibition will convey the political foment of an era that saw both the emergence of Conceptual art and the rise of the Women's Rights, Civil Rights, and anti–Vietnam War movements, and will illustrate the period's experimental impulses through catalogues, artist publications, periodicals, photographs, and ephemera from key exhibitions and events.
Materializing "Six Years" is organized by Catherine Morris, Curator of the Elizabeth A. Sackler Center for Feminist Art, Brooklyn Museum, and independent curator Vincent Bonin.
This exhibition is made possible by the Elizabeth A. Sackler Foundation. Additional generous support has been provided by the Helene Zucker Seeman Memorial Exhibition Fund.