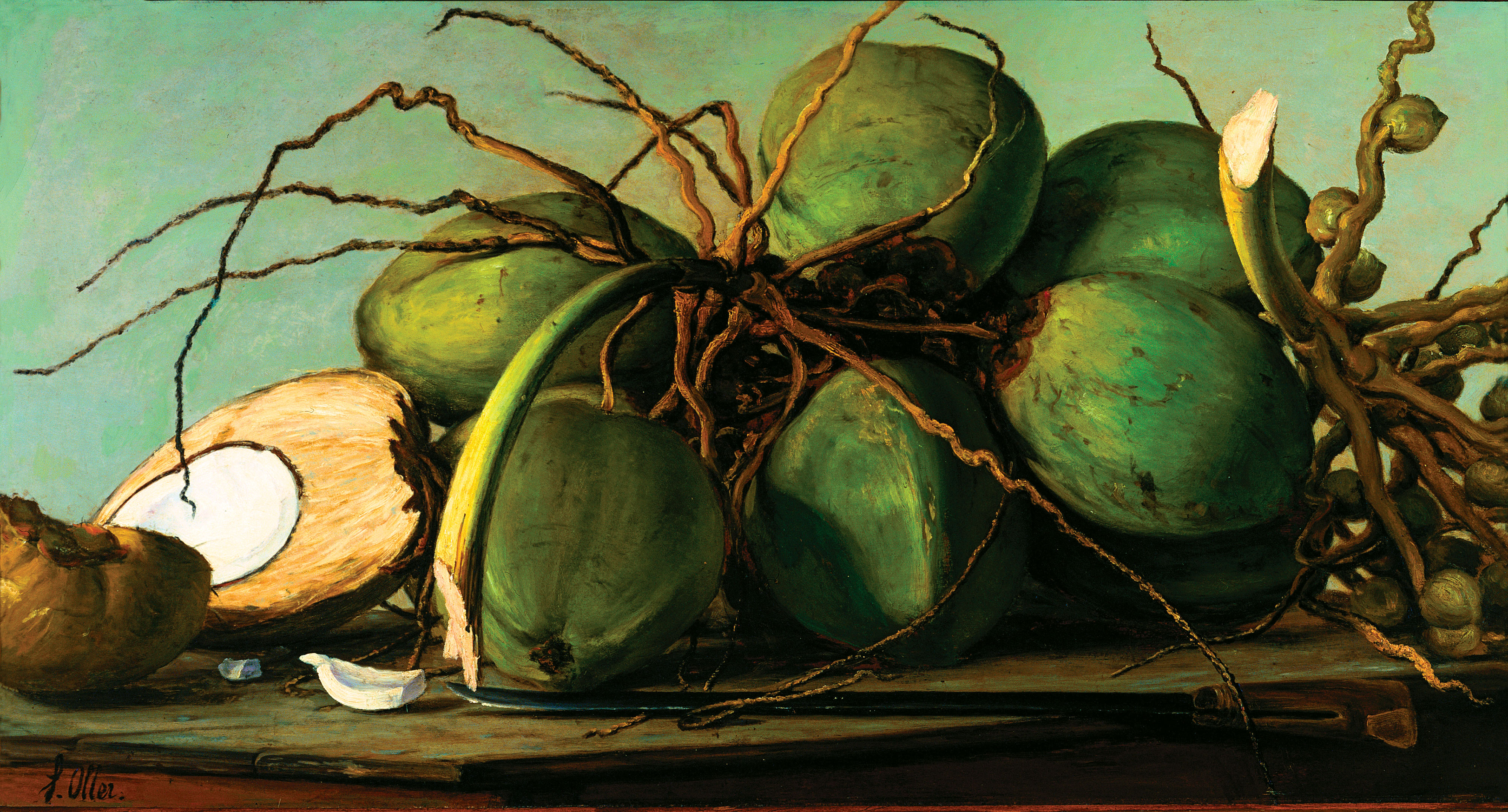 Impressionism and the Caribbean: Francisco Oller and His Transatlantic World
The Puerto Rican painter Francisco Oller emerged from the relatively small art community of San Juan in the 1840s to become one of the most distinguished transatlantic painters of his day, contributing greatly to the development of modern art in both Europe and the Caribbean. During his twenty years in Europe, Oller participated in such pioneering movements as Realism, Impressionism, and naturalism. These artistic trends informed his novel Realist-Impressionist approach, with which he would revolutionize the school of painting in his native Puerto Rico.
Impressionism and the Caribbean: Francisco Oller and His Transatlantic World situates Oller within a large artistic context, beginning with the exchange between Europe and the Caribbean in the eighteenth century. The Atlantic was painted and bridged throughout this era by such gifted artists as the Puerto Rican painter José Campeche, the Spanish court painter Luis Paret y Alcázar, and the Caribbean-based Italian painter Agostino Brunias. In the nineteenth century, Oller built on this established transatlantic trend by developing his unique brand of international modernism. Through approximately sixty paintings, this exhibition celebrates Oller's important contributions to both the Paris avant-garde and the Puerto Rican school of painting within a larger artistic, geographic, and historical context.
Edward J. Sullivan's book From San Juan to Paris and Back: Francisco Oller and Caribbean Art in the Era of Impressionism (2014–15) accompanies the exhibition.
This exhibition is organized by the Brooklyn Museum and co-curated by Richard Aste, Curator of European Art, Brooklyn Museum, and Edward J. Sullivan, Helen Gould Sheppard Professor of the History of Art, New York University.