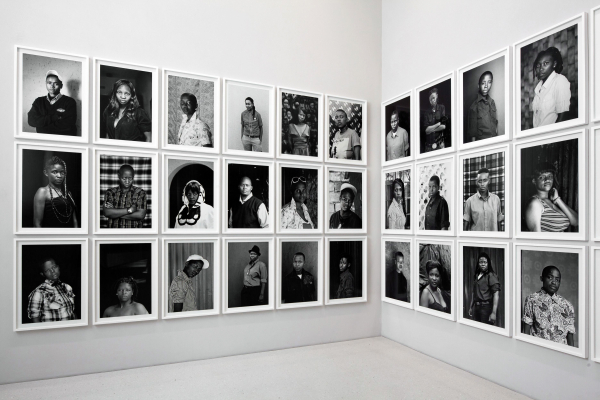 Zanele Muholi: Isibonelo/Evidence
May 1–November 8, 2015
Zanele Muholi meshes her work in photography, video, and installation with human rights activism to create visibility for the black lesbian and transgender communities of South Africa. Zanele Muholi: Isibonelo/Evidence is the most comprehensive museum presentation to date of Muholi's works and features several of the artist's ongoing projects about lesbian, gay, bisexual, transgender, and intersex (LGBTI) communities, both in her home country and abroad.
The exhibition presents eighty-seven works created between 2007 and 2014, including Muholi's Faces and Phases portrait series, which uses firsthand accounts to speak to the experience of living in a country that constitutionally protects the rights of LGBTI people but often fails to defend them from targeted violence. Also included is the new series Weddings and the video Being Scene, both of which focus on love, intimacy, and daily life within Muholi's close-knit community.
Zanele Muholi: Isibonelo/Evidence is organized by Catherine J. Morris, Sackler Family Curator for the Elizabeth A. Sackler Center for Feminist Art, with Eugenie Tsai, John and Barbara Vogelstein Curator of Contemporary Art, Brooklyn Museum.
Support for this exhibition is provided by the Antonia and Vladimer Kulaev Cultural Heritage Fund, Abigail E. Disney and Pierre N. Hauser, and Tracey, Phillip, and Enoch Riese.